Cuzco means in Quechua ' navel of the world '. The Inca civilization was established here. (Inca means son of the sun)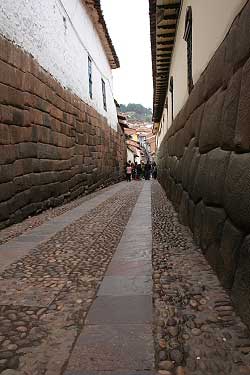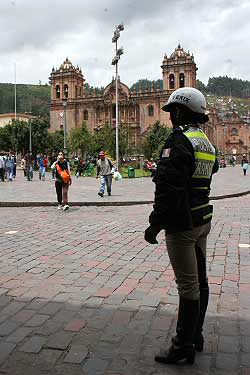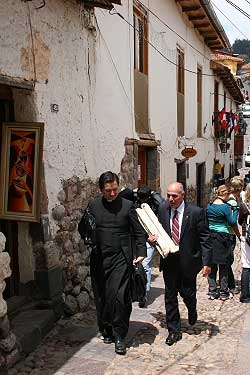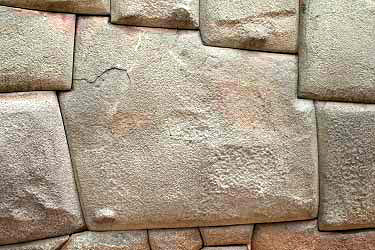 The inca walls are impressive...especially the stone cut with its 12 sides.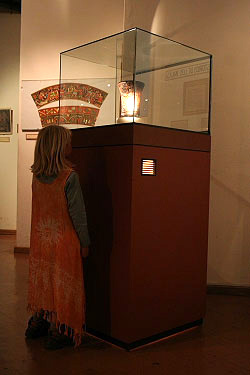 Visiting the Inca museum was very interesting. We saw the TOMATO SACHA (Sacha means tree in Quechua) as well as the PAPA LISA ( papa means potato).
Emma is impressed by the Inca art (we too) ...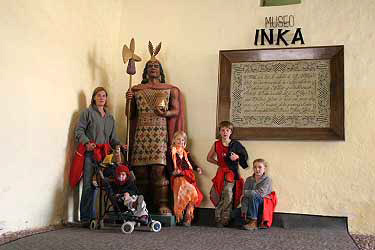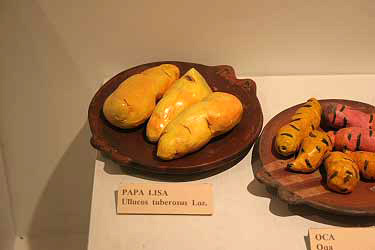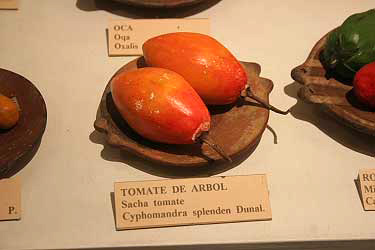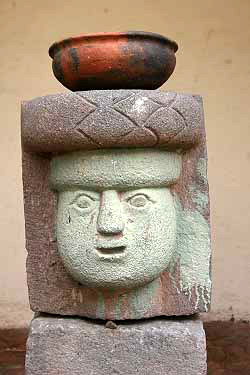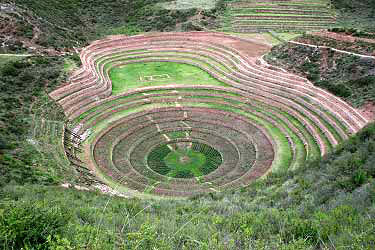 Before leaving Cuzco and the sacred valley, we visit a strange archeological site in Moray. The Incas made here testings to optimize the agricultural conditions. Each of the 4 sites were at different alitudes with each time 5 degrees difference....
The 'salinas' of Maras are incredible ...4000 salt pools maintained by a small salt river... There is a community still exploiting the salt pools, which were already existing before the Incas.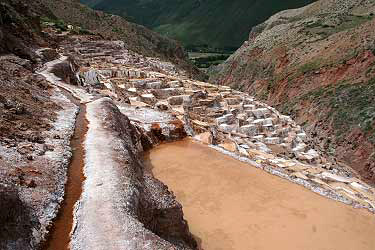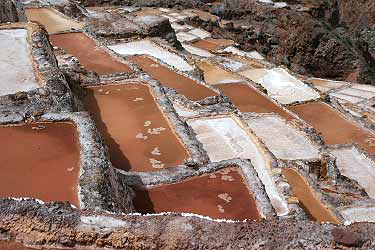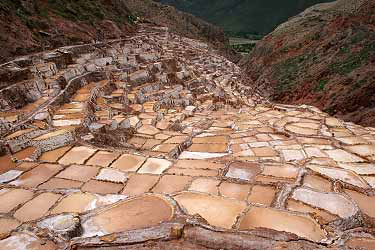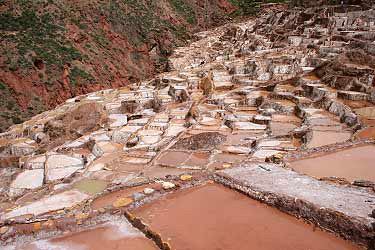 We leave the wonderful & very green sacred valley for the Nazca desert...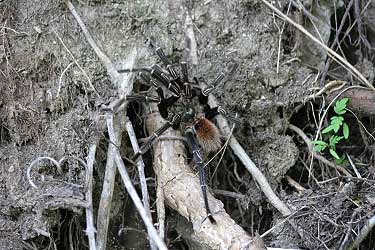 On the way, an immense spider crossed the street...brrrr...impressive !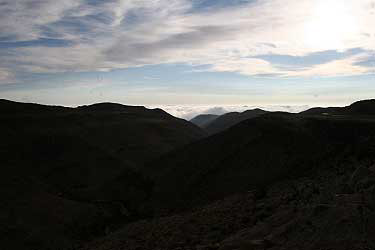 We drive for hundreds of km through mountains and turnings (up to 4500 m above sea level). Fortunately the road is excellent. When we arrive at the end of the journey, a policeman stops us ...' How was your trip ? Did you had any problems ? '' No problem at all...?!?' 'Ok, continue and i will inform the next police station that you will arrive !' We find the attitude of this policeman strange and Catherine reads her guides in details...and discovers that this road is not recommended for tourists...It's one of the roads where the sendero luminoso was active some years ago. Until recently this road was closed...Oups...we didn' t know that ...We finish the last 150 km while being very concentrated on the road....it's moreover very foggy...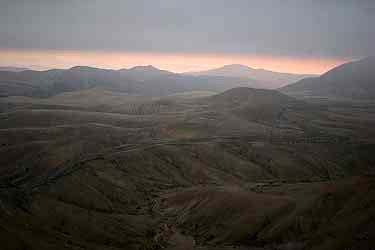 Finaly we arrive at Nazca where we camp in a hotel parking, just in front of the airport...we can see the Cessna, which will take us above the Nazca lines the next day.