We arrive at Puno at night. After several researches, we find a great 5 stars hotel … we camp again on the parking.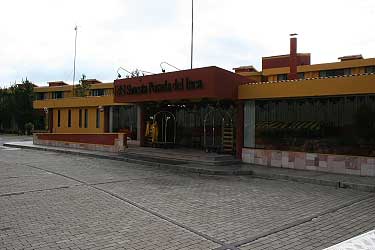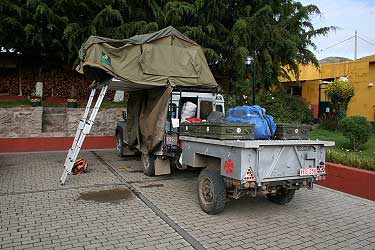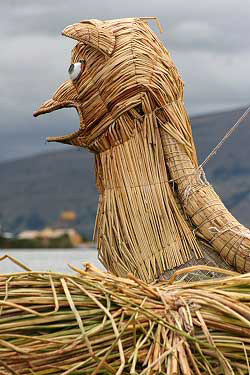 We visit the floating islands, inhabited by the Uros people. The Uros created those artificial "islands" and their tightly bundled reed boats to protect themselfs from the aggressive Collas and the Incas. The visit is very interesting. We learn there how the islands are built, the way those inhabitants eat, their history….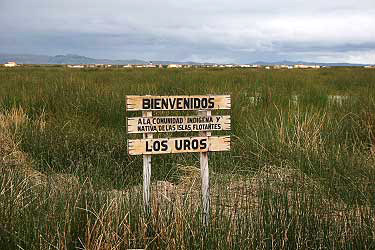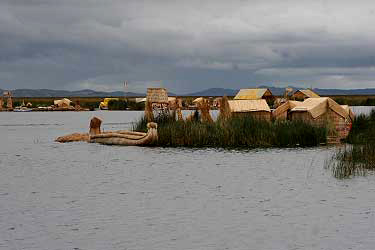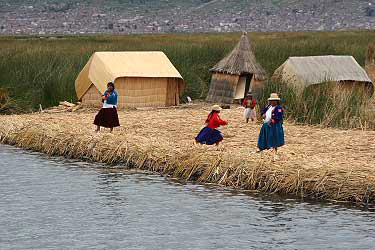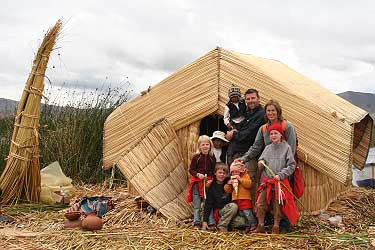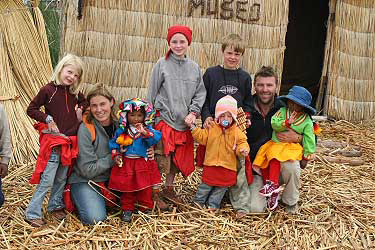 Their houses are made in reeds too. They live in one single room...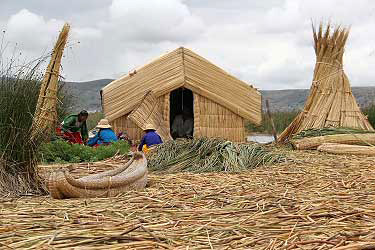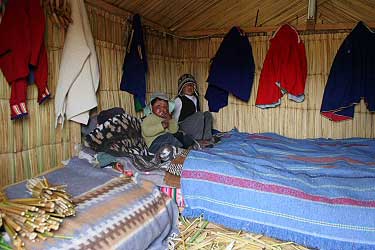 The women cook with a wood fire in front of the house…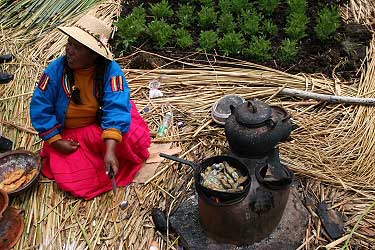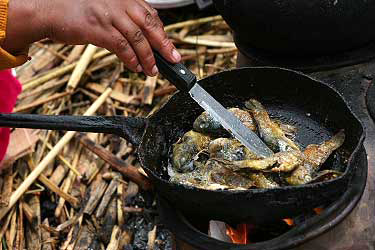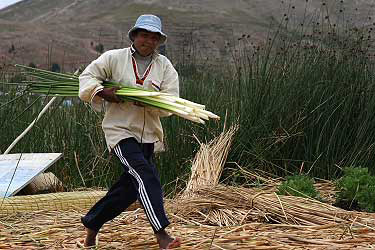 The heart of the reed is the banana of the Uros…Not bad at all…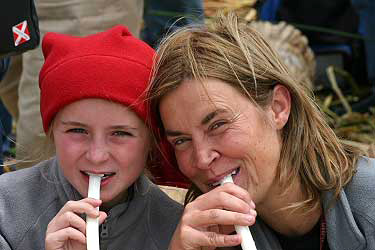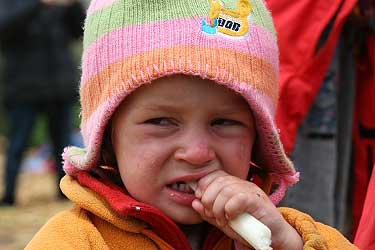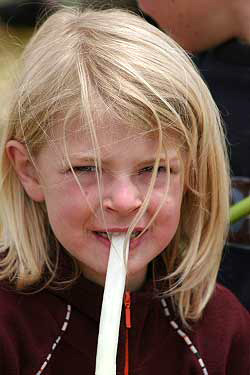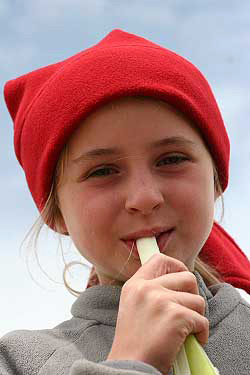 The women are dressed with colourful traditional clothes…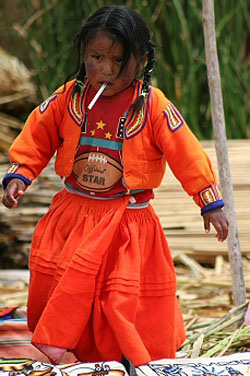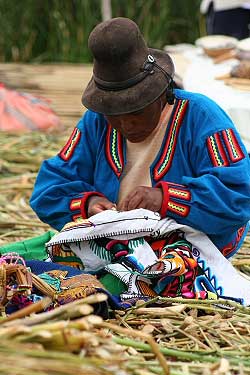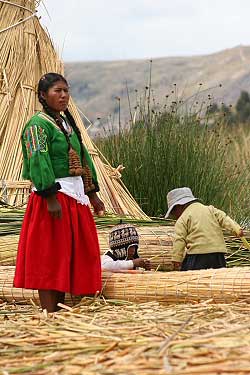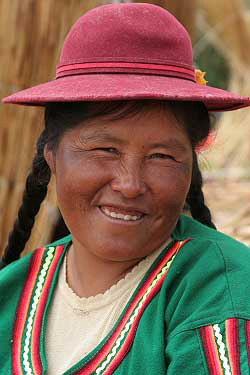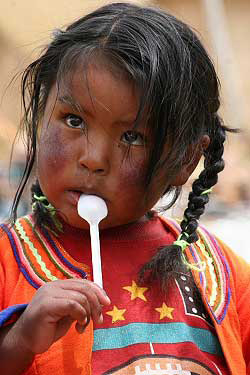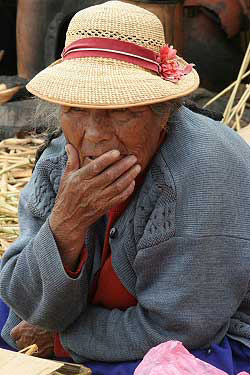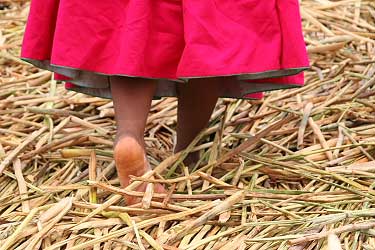 The Uros go naked feet…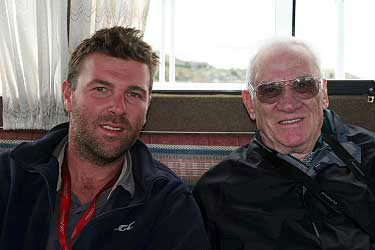 On the boat which leads us to the islands, Daniel meets Jean, 80. Ex-mechanical engineer and pilot for the US army. He worked on secret projects, made the war of Korea and Vietnam…Jean finds that our decision to travel with the family today is a wise decision…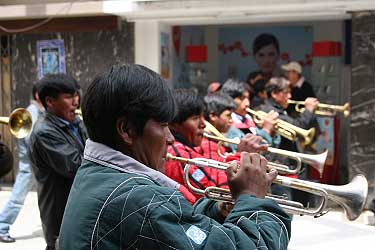 In Puno, we attend a festivity in the honor of the virgin…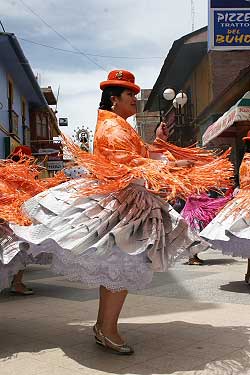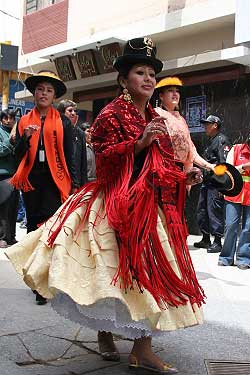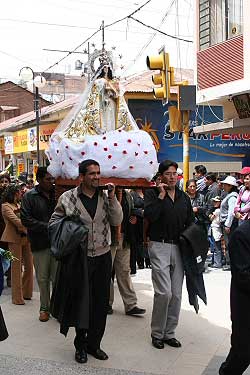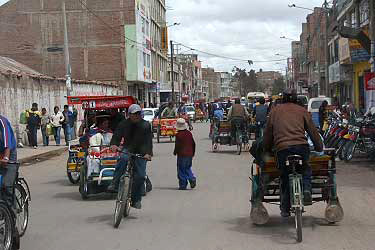 When we leave Puno to join Cuzco, we cross crowded villages with many motor bikes and bicycle taxis,…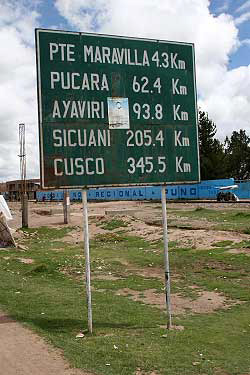 When there are road panels, they are very accurate…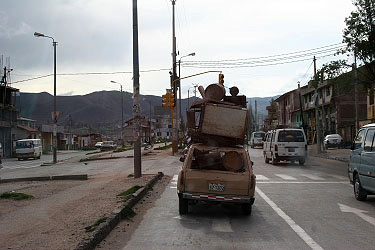 The belt is mandatory but for the rest ....
We leave the Titicaca lake for Cuzco and the sacred valley.