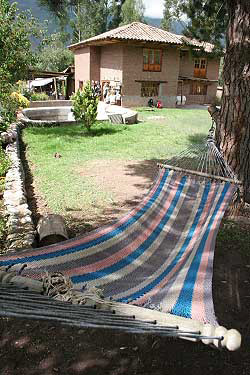 When we arrive in Cuzco, we call Sergio and Marina. André has sent us the telephone number of his cousin ( thanks a lot ). Marina picks-up the phone. Catherine asks her if she knows a good place in Cuzco to sleep ... Marina doesn't hesitate a second and offers us to sleep in their house. They live in the middle of the sacred valley in a small paradise ...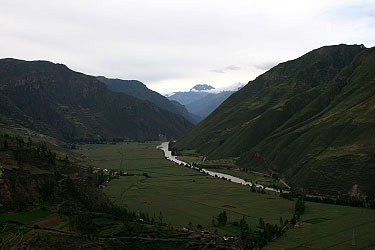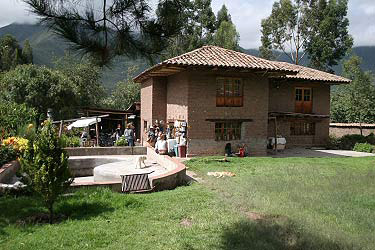 Strange, on the morning, Marina felt that a baby would come in her house and she has anticipated the preparation of the baby bed of the family ... Luka is so happy to sleep in a real bed !
We are warmly welcomed by them. Sergio, Marina and all the family are fantastic. Their life too. Sergio left Belgium in the early 80's to escape from the military service. He arrived in Venezuela, then crossed Bolivia and arrived in Peru where he decided to stay up to now. He purchased with Marina a land in the middle of the Amazonia. They stayed there for years living from the plantations of cocoa and coffee. Afterwards, they created an association dedicated to the eduction of children in the region of Cuzco. Then they worked as persons who served overseas ... Superb family with their 6 children and the Mamita in great shape. Their anecdots are crispy, especially that one about the american who visited them in the amazonia to make a coffee from scratch ... the coffee took 3 days to be served ...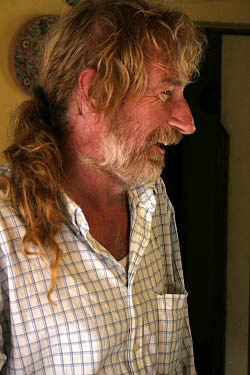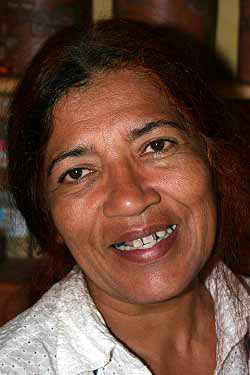 Catherine learns peruvian cooking with Mamita and Marina ...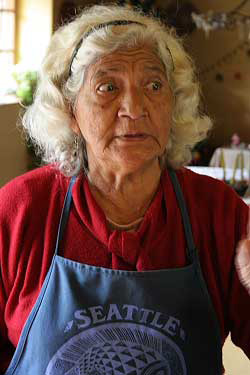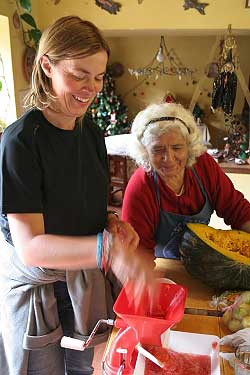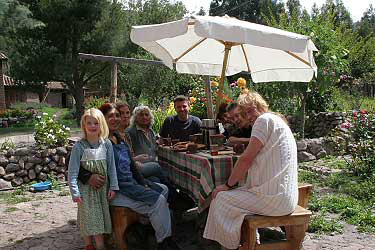 For the breakfast : orange juices, fresh fruits milkshakes, ... Sacha proclaims that it is the paradise for the children !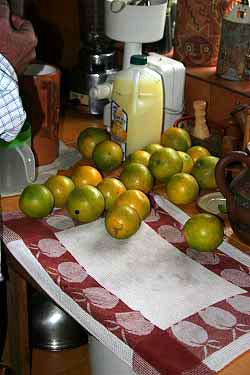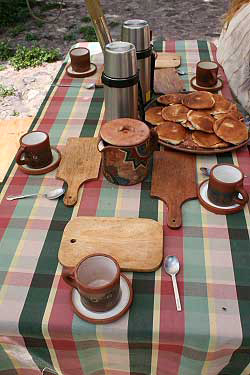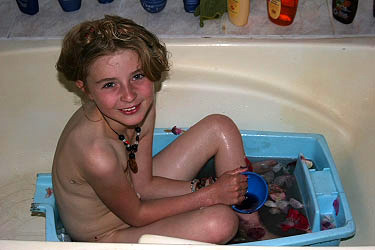 Lisa takes her first bath with petalsof roses ...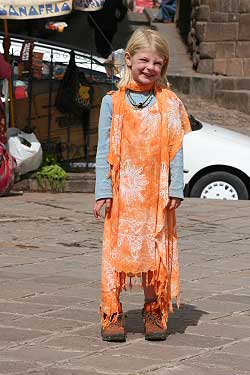 Marina prepares a dress for Emma. She is so proud that she doesn't want to take it off ...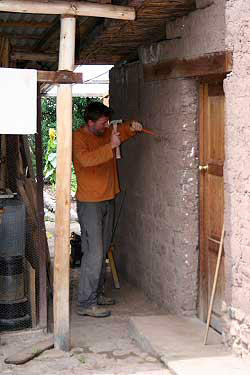 Daniel proposes to make the outside lighting ... Now it works perfectly well.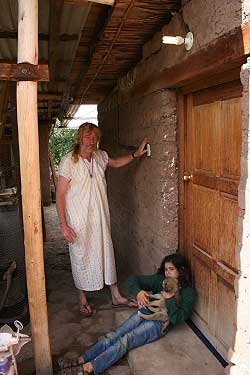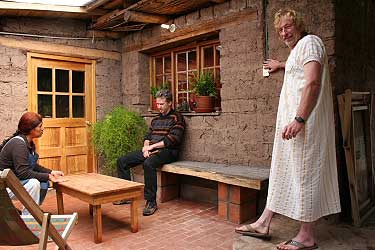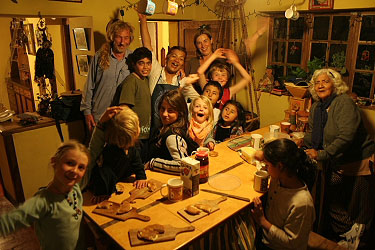 Thanks for all the great moments ...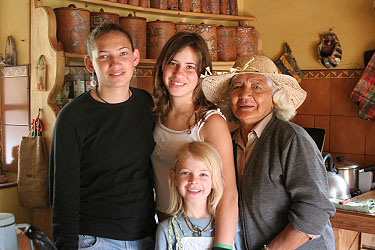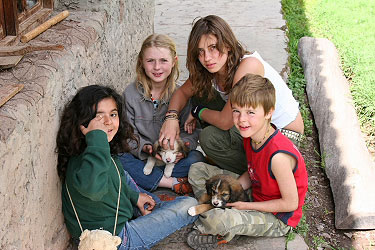 We left them with a heavy-heart and we promise to see each other in the future ...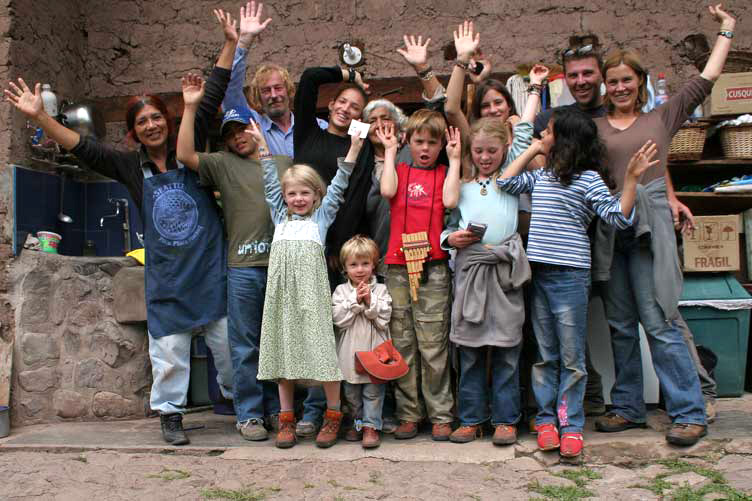 That week allowed us to understand the life in Peru from an inside point of view ... but most of all brought us a lot from a personnal point of view !
-----------------------------------------------------------------------------------------------------------------------------------------------------------------------------------
Sergio and Marina welcome you in their house ... guest house are available.
They live in Calca, idyllic place, perfect to profit from the sacred valley, to visit Cuzco and to organise the travel to Machu Picchu ...
If you're interested to live Peru from inside, to discover the Peruan community in a splendid town in the heart of the sacred valley ... please contact them at their e-mail : sergiowiertz@yahoo.com