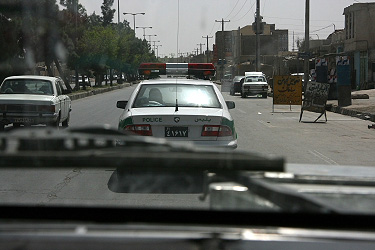 The entrance of Iran - again with an escort until Bam...
The reason for the escort is because of the disappearance of a Japanese some months ago and the kidnapping of a belgian couple recently...
This road is also crossing the opium road...but we find clearly that the security measures are exagerated!
In fact, we hate it to be escorted !
Iran is well developed, roads are extremely good, it's very clean ...
Iran is a modern country ! We are surprised !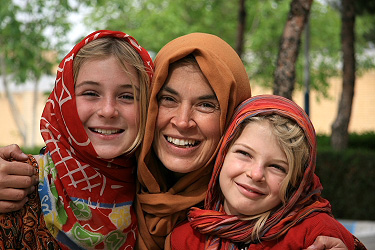 From 10 years onwards, women have to use a scarf ...but Emma wants to join Catherine & Lisa !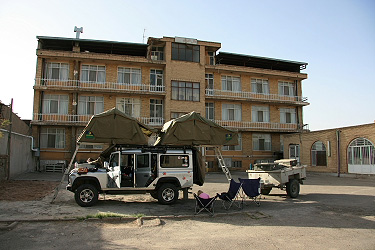 Two days relaxing at Kerman after a long journey...
The welcome at the Hotel Akhaban is great and the restaurant delights us !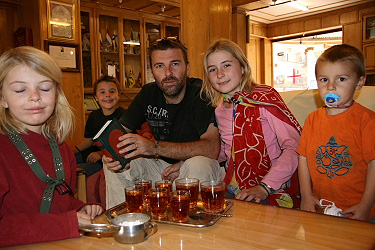 Iranians are hospitable, open and cultivated...it's great to be able to discuss and exchange with them ! They talk about their country, the difficulties, the solutions, ... enriching !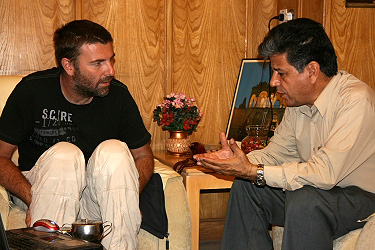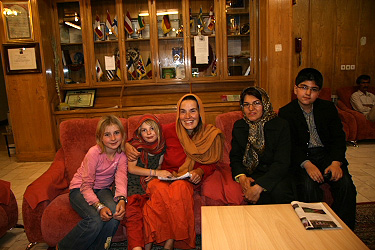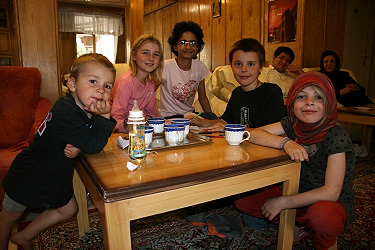 The children and Kowsar, their new friend...
When we start again, the weather is good and we are in great shape...We have never had such good roads...even to cross the desert, we use a perfect tarmac road !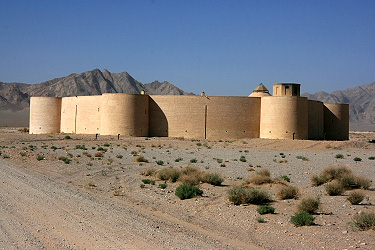 In the middle of the desert, 100km before Yazd, we visit the caravanserai of Zein-o-din. Marvellous !
Our intention was to camp next to it but once there, we couldn't resist to the temptation to sleep in the rooms, restored as it was 400 years ago !
Here, imagination gives life to the ancient silk road !
Our room is in a corridor ...behind a thick curtain. We sleep on mattresses put on persian carpets.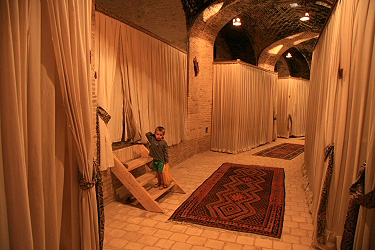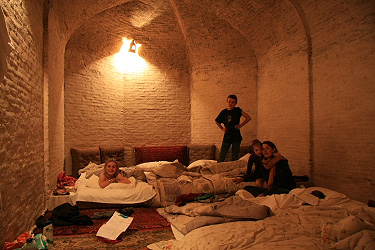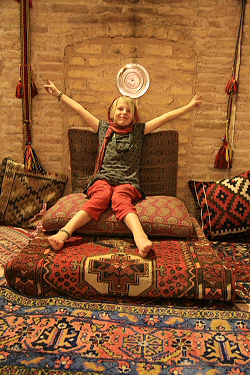 Children like it...as well as the parents !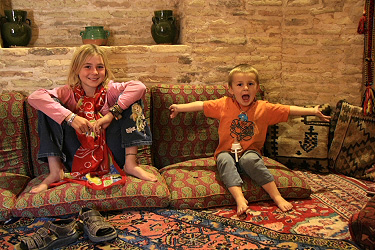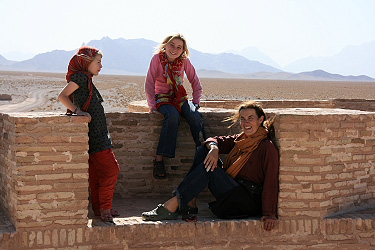 On the roof and in front of the desert...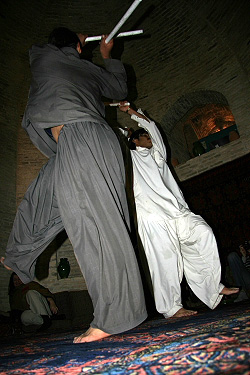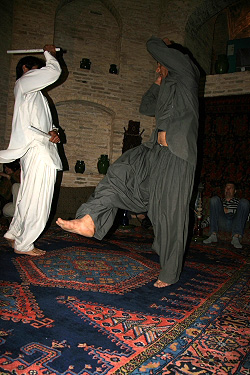 Traditional dances ...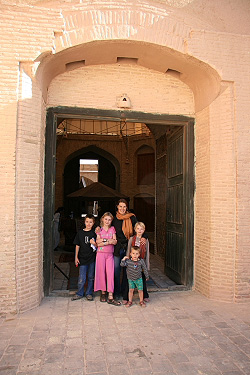 We leave this superb place early morning in direction of the famous site of Persepolis !