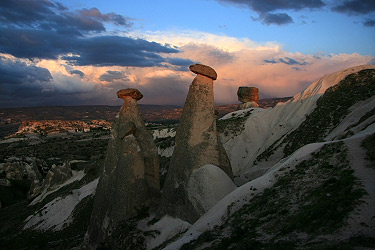 Cappadocia is now very touristic ... but still very nice !

A place to visit!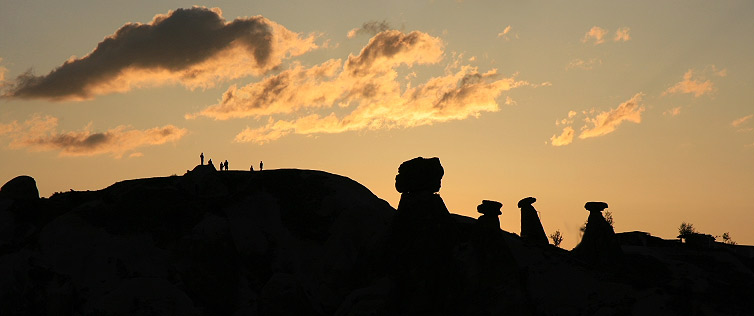 Cappadocia is a very astonishing place ... It looks like the moon with canyons, caves and strange rocks ... Really amazing !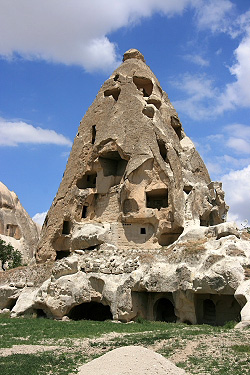 Houses, churches and even underground cities have been carved in the stone by christians looking for a hidden place at the 6th century...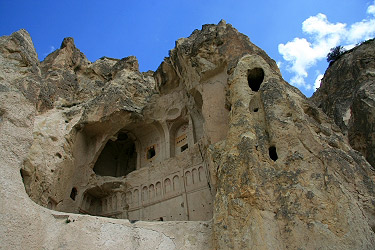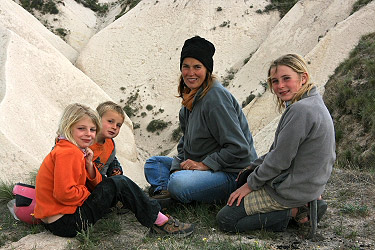 We love to walk in this strange landscape...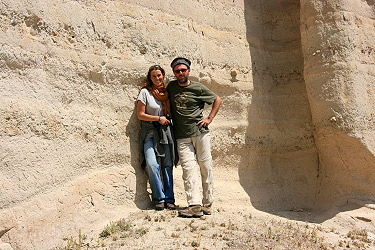 Carved and decorated churches...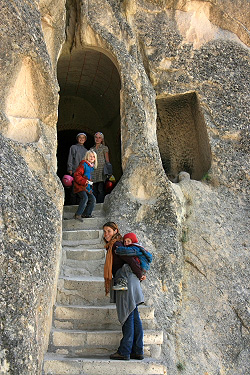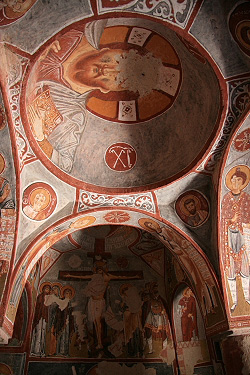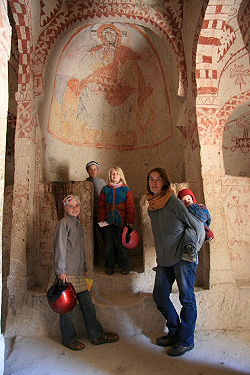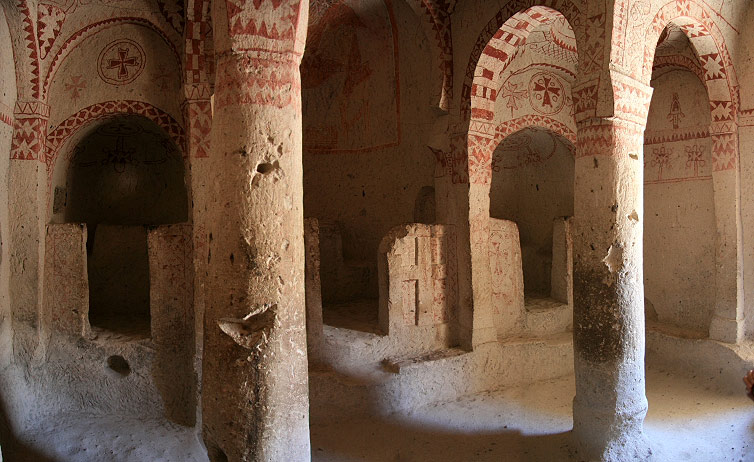 Impressive !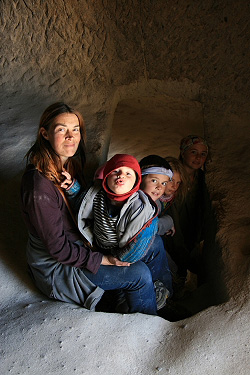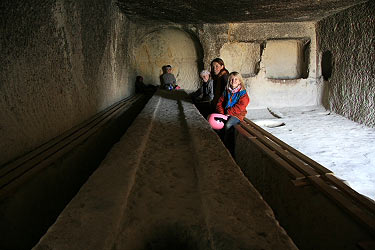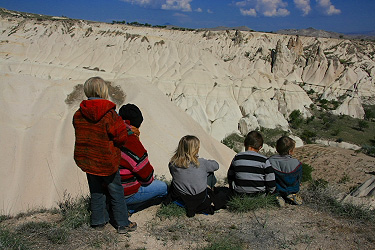 By feet...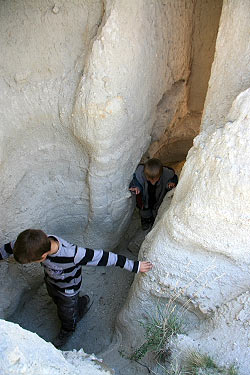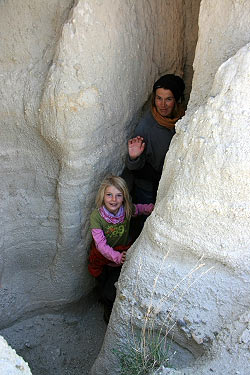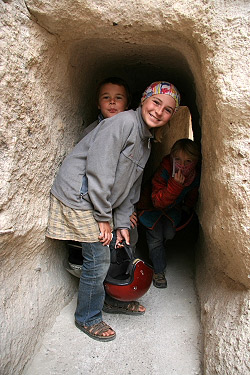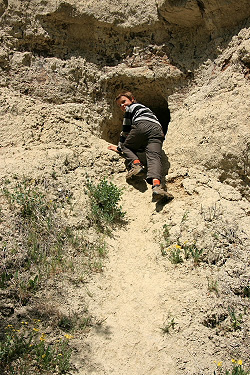 Sacha is our secret ways expert ... not easy to follow him...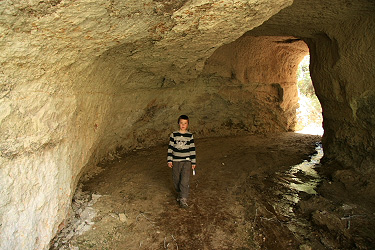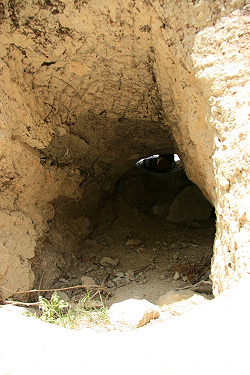 Are you coming, daddy ?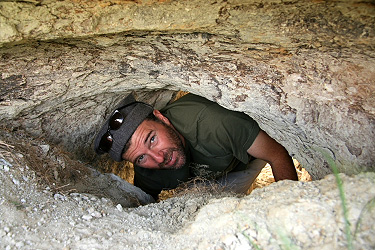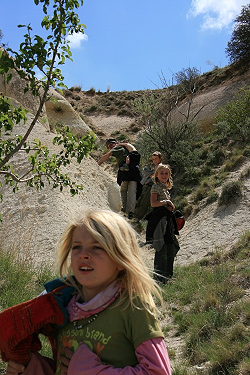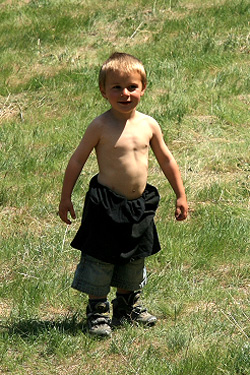 The walking is nice, especially on the back of his dad...when it starts to be stiff...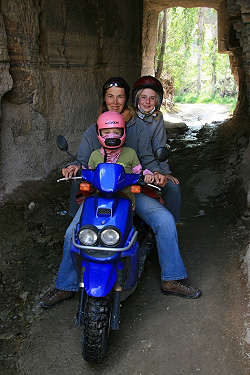 By motorbike...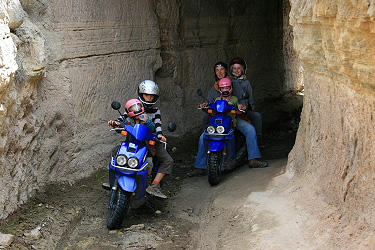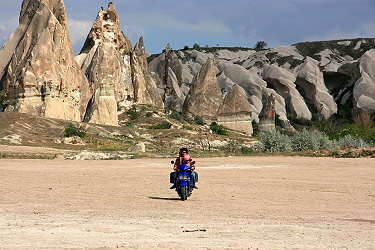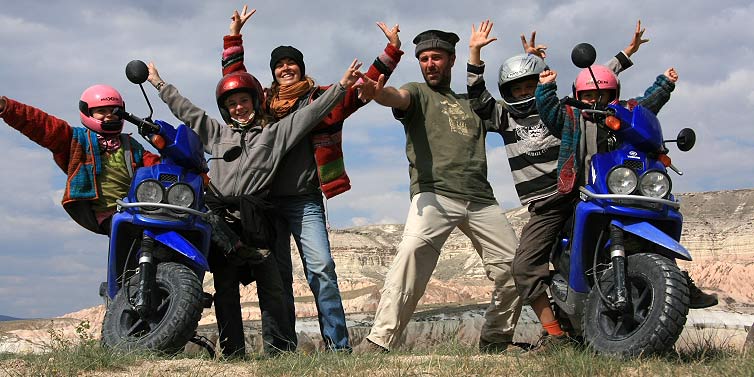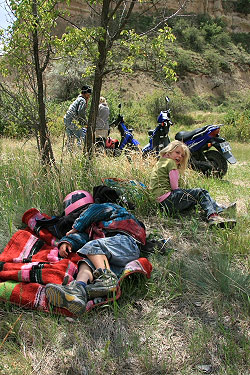 Siesta ... and picnic ... always nice!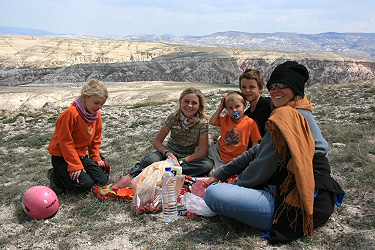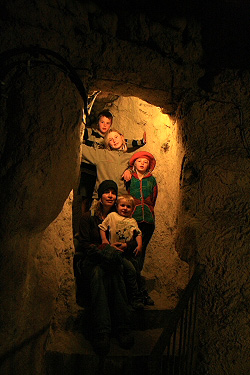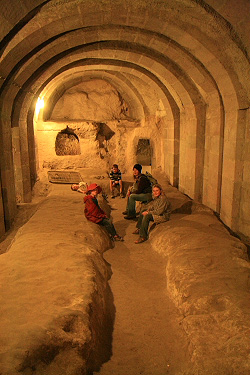 We visit the underground city of Derinkuyu.
Several thousand persons were living here on 8 floors...
Incredible !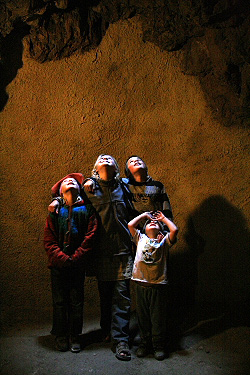 Just below a light entrance...