As soon as we go to the countryside we can see the traditional way of life in Turkey... This country runs at two speeds...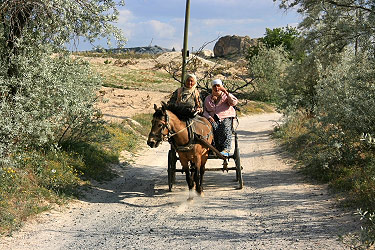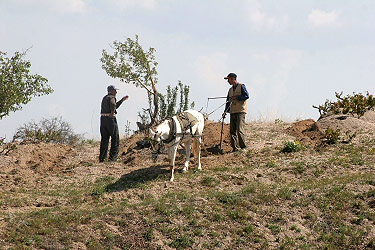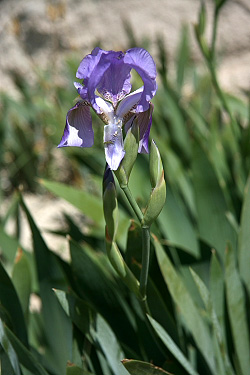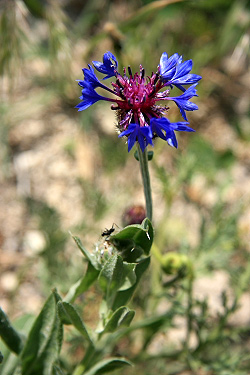 Beautiful wild flowers...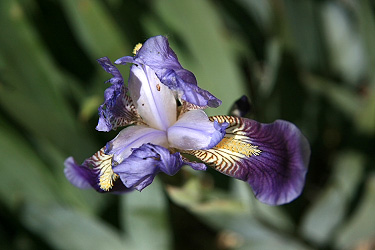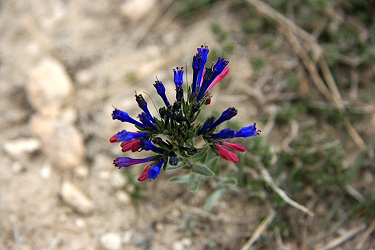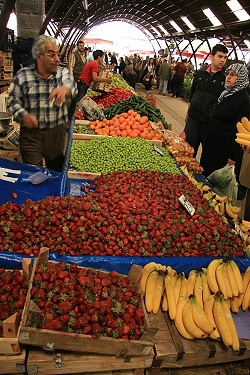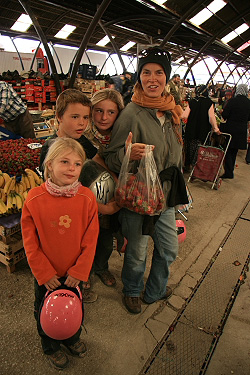 Market at Avanos.
It's the strawberry season ...
We cannot resist and purchase 2 kg...
Dolls ...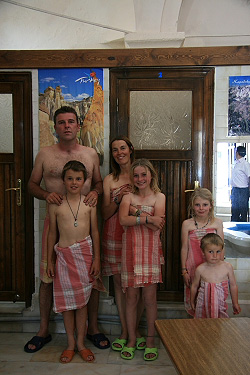 Impossible to come to Turkey and to miss the typical hamam...
Great experience for everybody...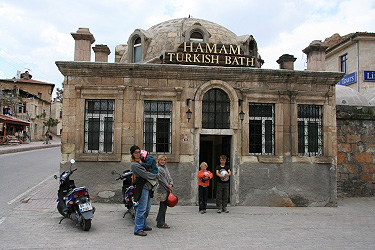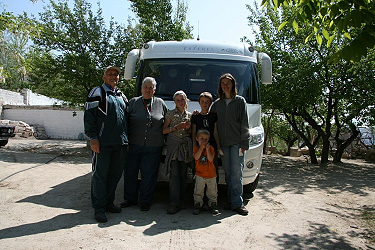 Giovanni and Carolina have left Italy to visit Jordania, Syria and Turkey...
At 75 years, it's impressive !
They have a great camper with all the comfort...
They are sick and cannot communicate in another language than italian...
Daniel will translate what the doctor will explain...
Quickly everything will be ok again, it was just a big gastroenteritis...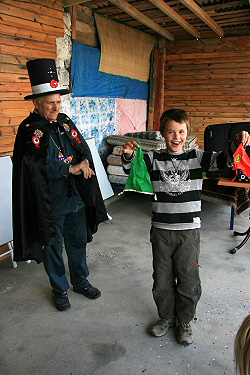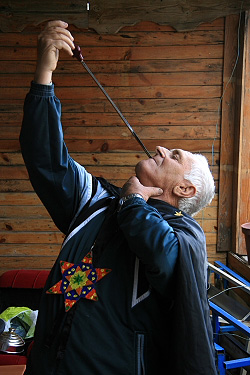 Giovanni is doing better and proposes us a magic show !
Amazing ! Thanks a lot, both of you for this incredible show!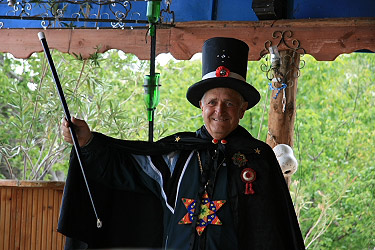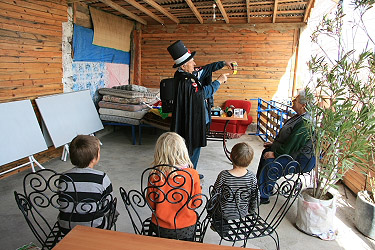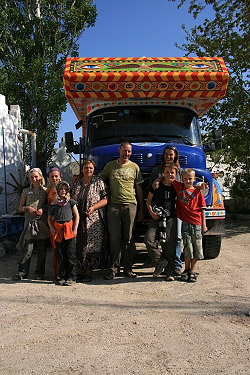 We meet Arno, Julia, Katja et Mark, a dutch family travelling since 8 months ...
They have seen Russia, Mongolia, China, Nepal, India, Pakistan, Iran before arriving in Turkey...
Their truck is beautiful...newly painted in Pakistan !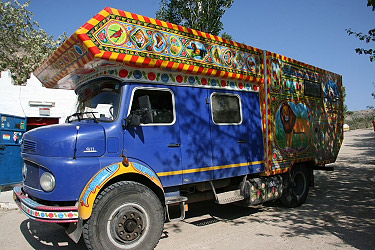 The children have a great time together and we are amazed to see how well they communicate in english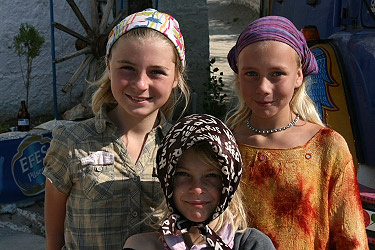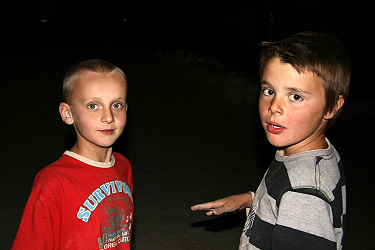 Bye bye great Cappadocia ...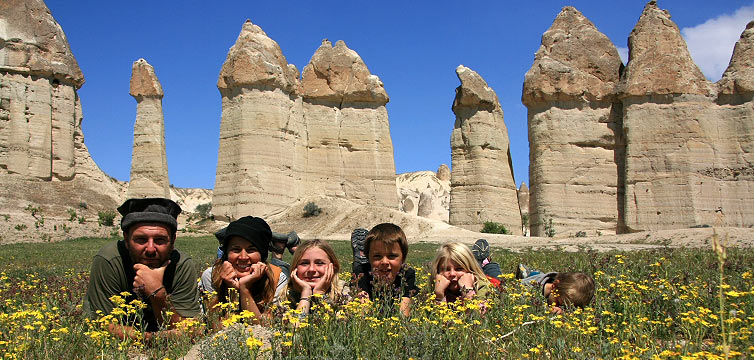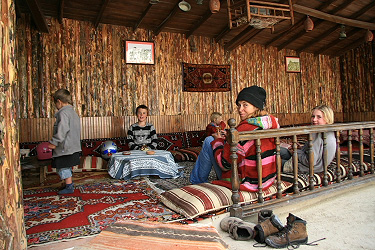 Direction Istanbul ...
But before to take the road again, we drink a small tea !