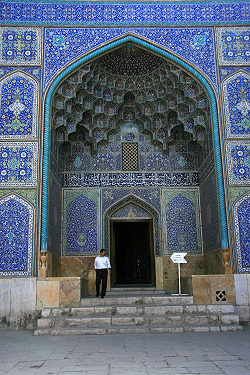 Esfahan is considered as one of the most beautiful cities in Iran, the jewel of the islamic world...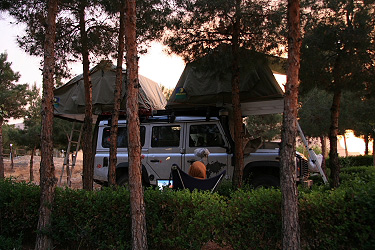 We camp in the Esfahan Tourist-Inn, just next to the university...also a well know adress by other overlanders.
Another Land Rover is joining us, a dutch guy travelling alone since 8 months.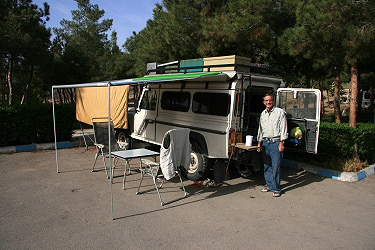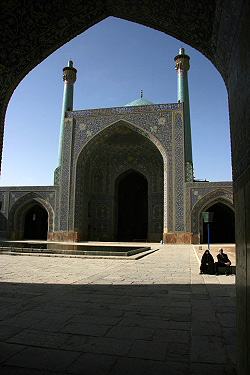 Esfahan and its beautiful mosques...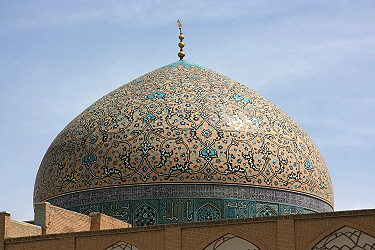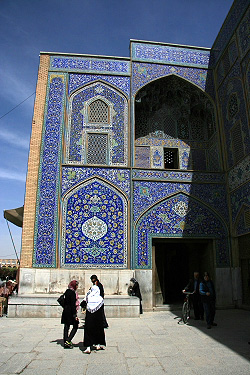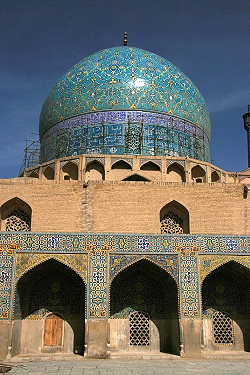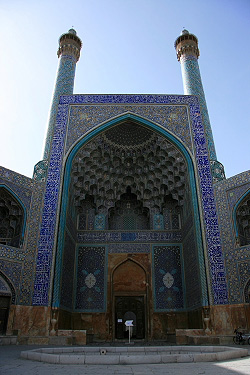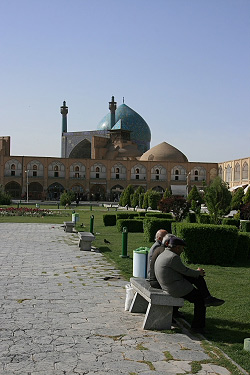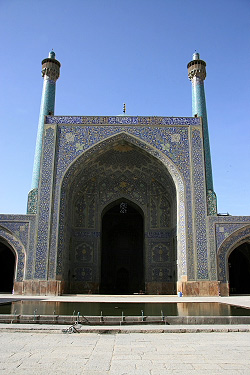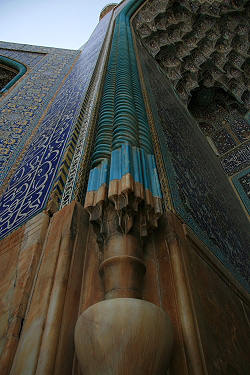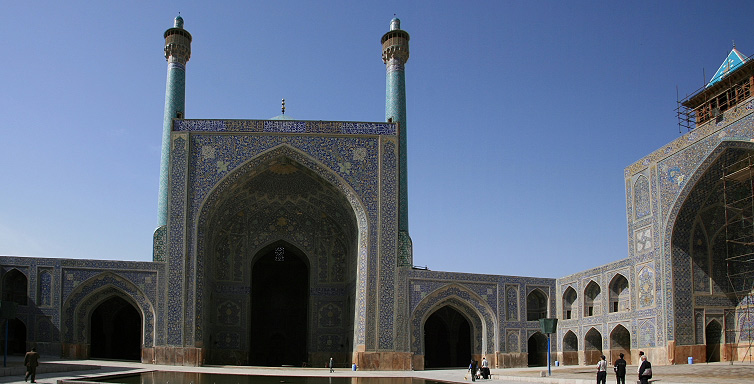 Inside one of the main mosque...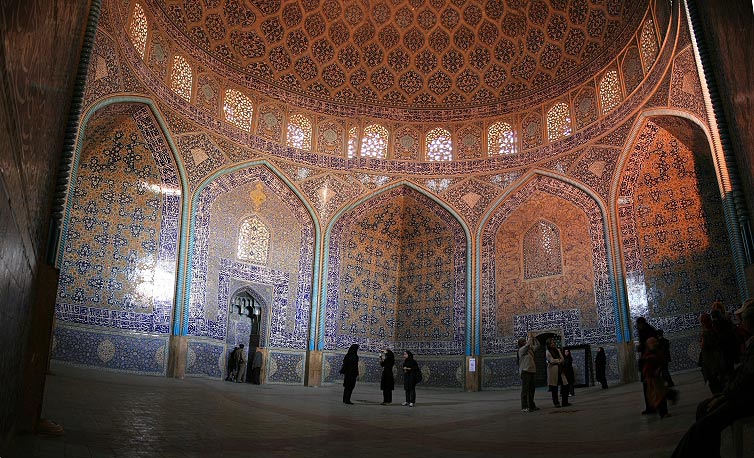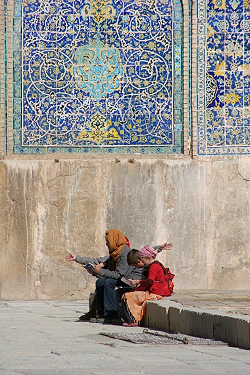 Relax ...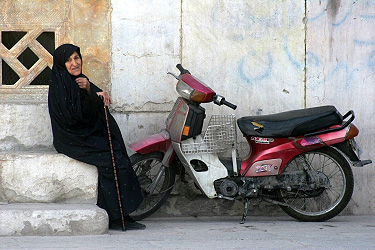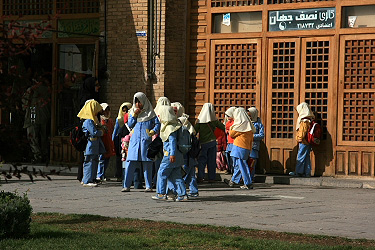 Schoolgirls ...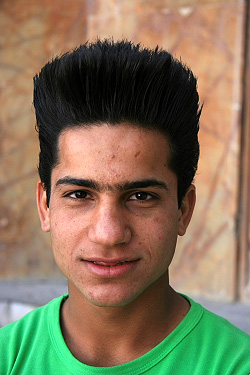 The young Iranians are trendy...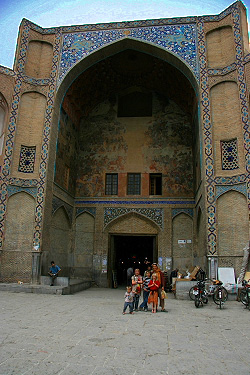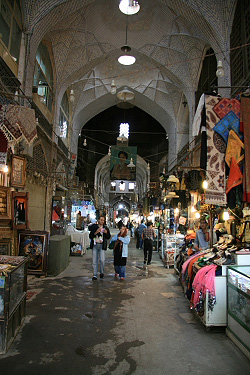 The immense bazaar...where it's possible to find everything !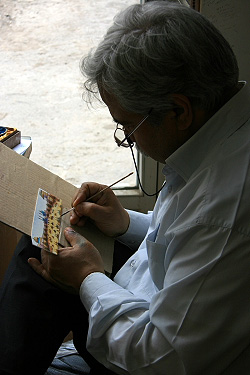 Hand-painted miniatures on camel bone ...
The bristles of the brush are made of cat bristles...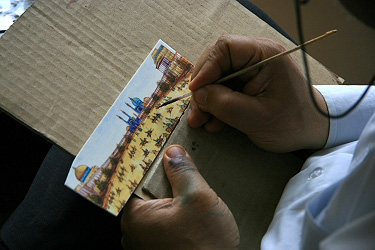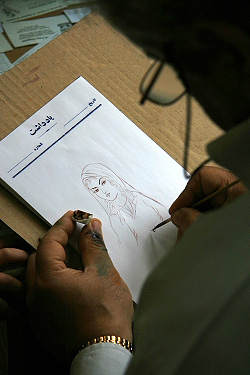 The artist finds Lisa so cute. According to him she looks like 'Scheherazade' !
He asks us if he can sketch her ...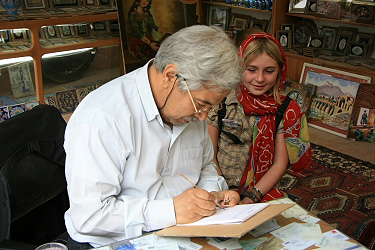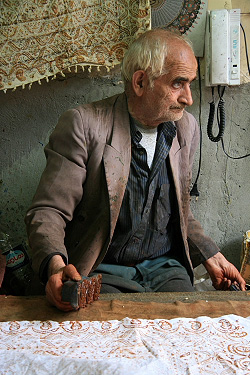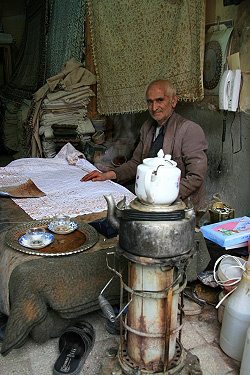 Hand-printed tablecloths with natural colours...Superb !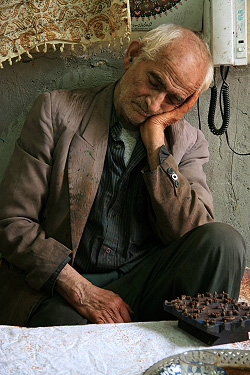 During the price negociation with the son who speaks english, the old man sleeps...
Curiously, when we pay he wakes up !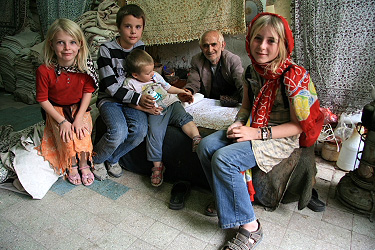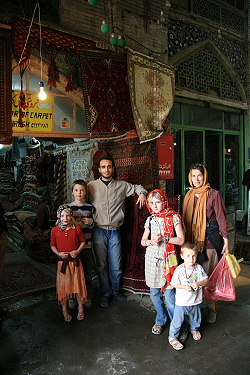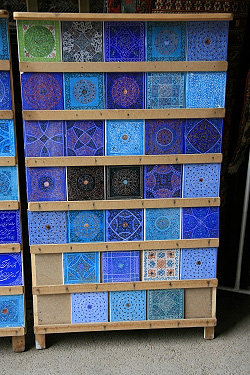 After the tablecoth, Catherine likes a lot the tiles...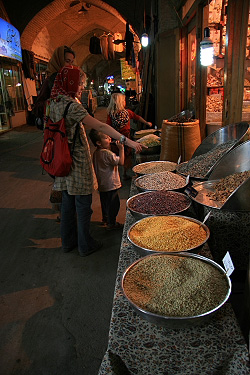 She likes also a lot the spices...
In fact, she likes everything here...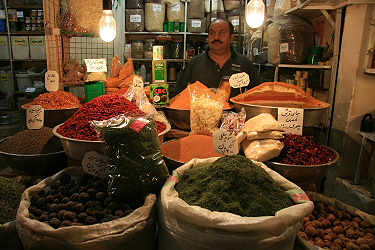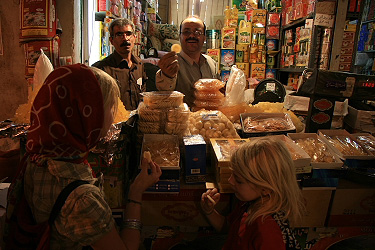 Iranians appreciate sugar...
The children appreciate a lot too !
After Esfahan, its wonderful mosques, its bazaar and its handicraft...we will take the road again for western Iran ...