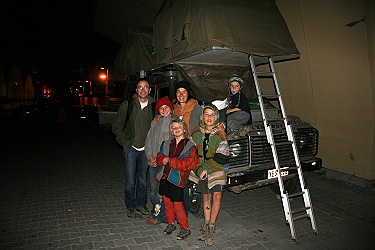 Ahmet joins us.

He goes with DanieI to the asian side to see Istanbul by night.

Thanks a lot Ahmed for your kindness and your hospitality !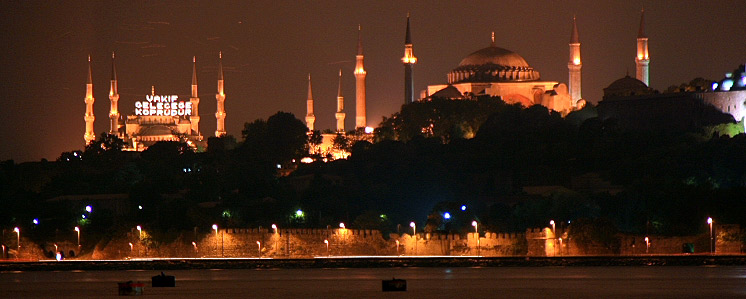 The bridge that changes its colour...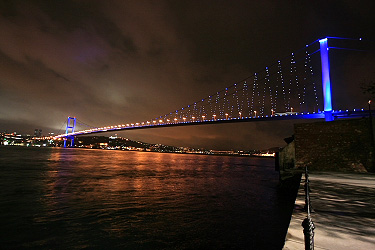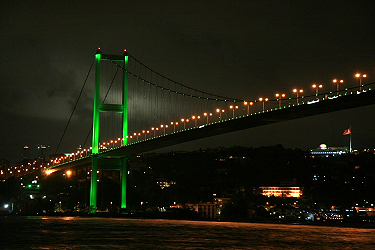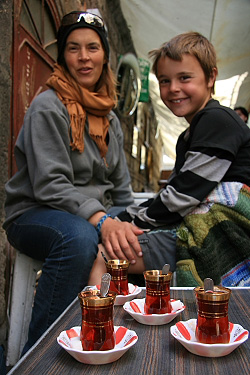 To have a good start the next day : fresh orange juice and tea.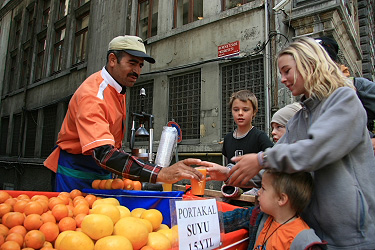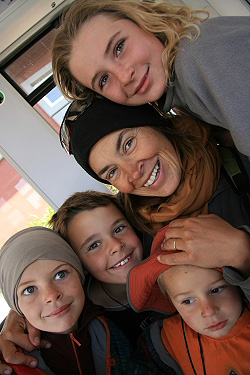 Metro ...
Could be improved on a security point of view, but easy to use !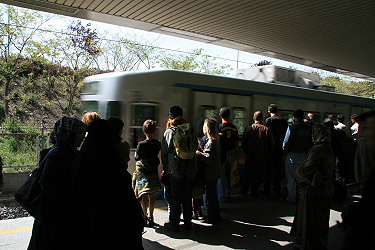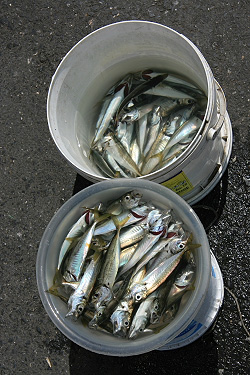 Fishermen on the bridge to Galata ...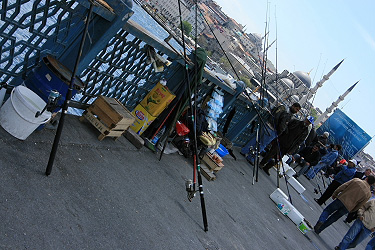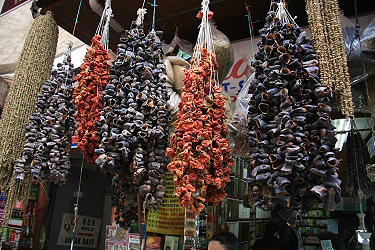 Bazars ...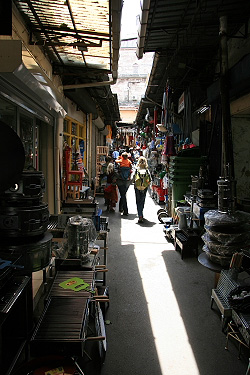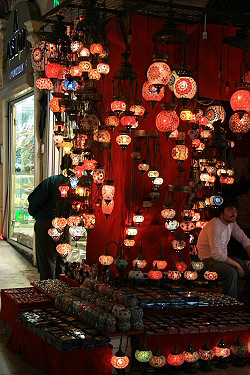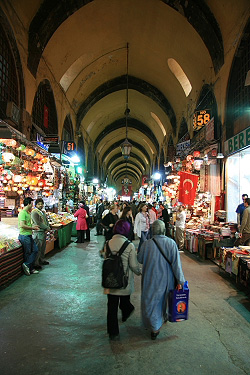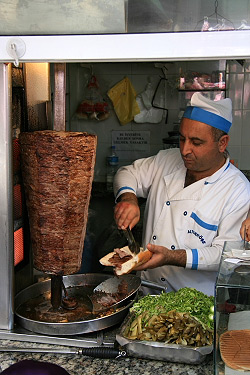 Our lunch ...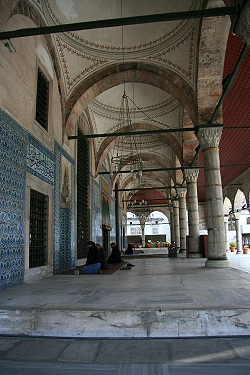 A nice mosque close to the spice bazar...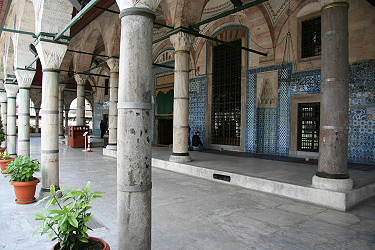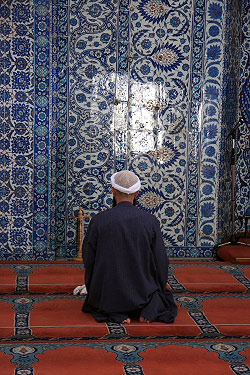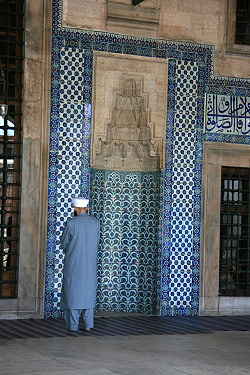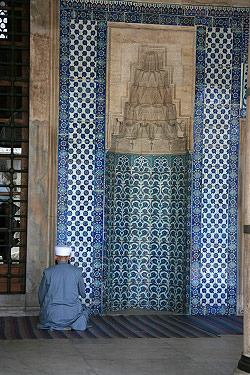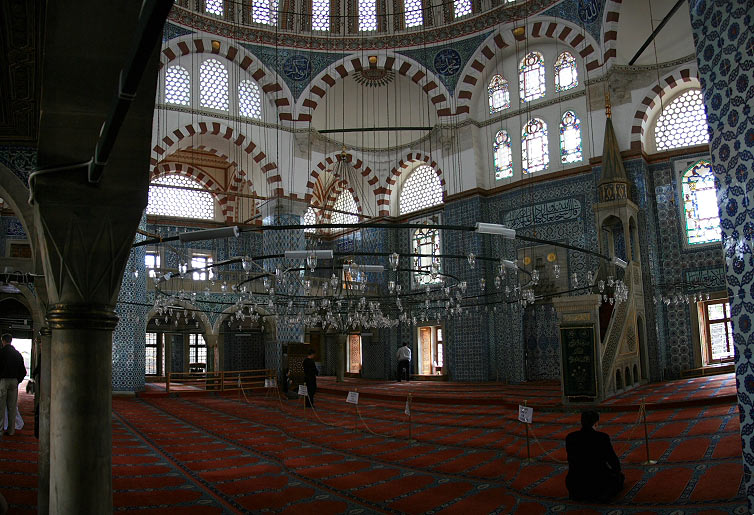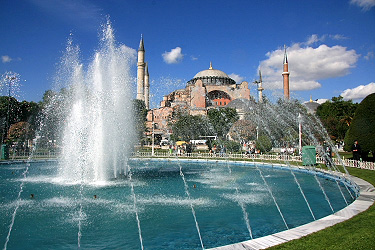 The children like this city as much as we like it !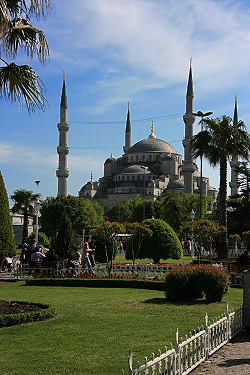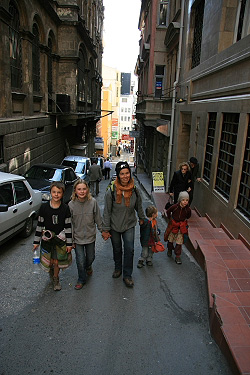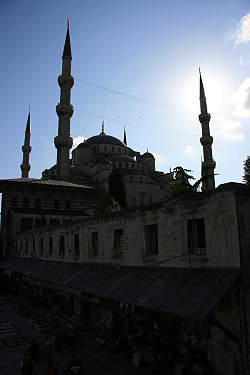 In Istanbul, we keep a foot in Europe and the other in Asia...
Everything having an end, we decide to move our two feet on the european side...
On the road for a walk to our home town...