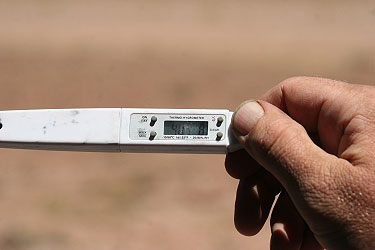 We leave Chile to go to Argentina by ' the paso De Jama'. It is incredibly hot and dry. Our thermometer indicates 40°C with 8% humidity ... Very tough for the Land to climb to 4800 m above sea level ...

We decide to stay some days in a camping in San Salvador de Jujuy. The time for doing 'asado' restart again and the argentinians seem even more friendly than before...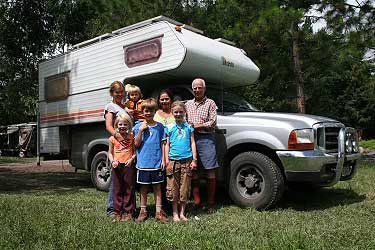 Daniel spends some hours speaking with Guy. He is swiss and lives in Brazil since 50 years : ' Are you from Belgium ?' Yes ' Are you from Wallonia ?' Yes. ' Oh, it is rare ...'. That's true that we don't see a lot of walloons travelling ... When we leave the camping , we greet Guy and Rosa Angentina. They invite us in their house in Brazil . Unfortunately, our route will not cross that way ...
In the region of Salta, we are a little bit disapointed by the landscapes. We have the impression to be back in Europe ... Where are the natives ? At the same time, we are happy to use the advantages of a well organised country ...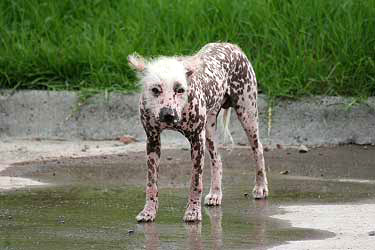 Our children shout : ' A pig-dog, a pig-dog ...!'. In South America, there are a lot of stray dogs and the mix are not always the best. But this time, it's incredible ... Really a pig-dog !
Hopefully, a little bit after Salta, the landscapes start to be splendid. On the way, we find a track to a lake. We give a lift to a group of young people, it is a habit taken since Bolivia ... At the end of the track, we discover a fisher camp in front of a splendid nature and we decide to stay there for some days.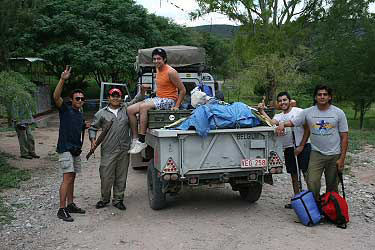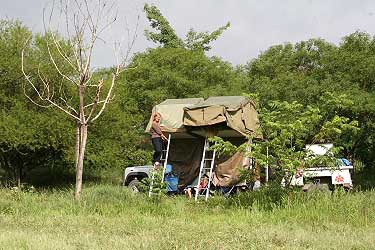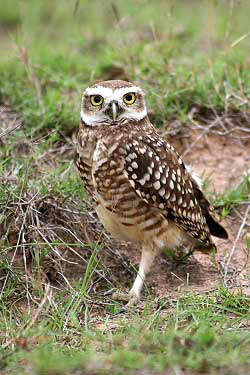 The fauna is rich and we enjoy the insects during the nights ...
Sacha wants absolutely to fish ... We have a fishing-rod, hooks but the reel is broken... Daniel makes a temporary repair and we join the argentinians to fish. At the second stroke, we take a fish ...a kind of cat-fish. The reel die when we are taking the fish out and Daniel runs the wires by hand. The argentinians are astonished and amazed ... How can we fish with so few material ? But they are very happy when Daniel offers them the fish ... It will be for their BBQ.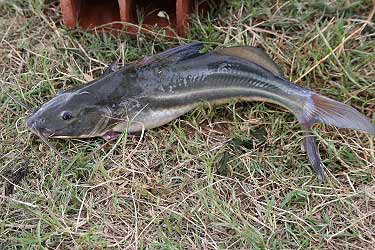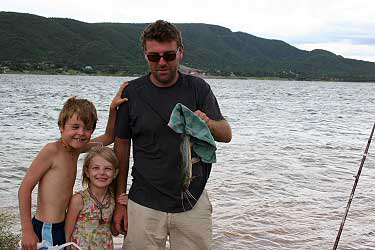 We decide to continue our way to Cafayate ...