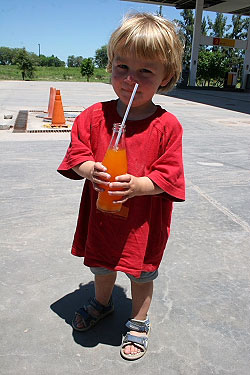 We go to the North East direction. We want to join the Missiones region and the Iguazu falls. We are still waiting for the confirmation of the container to Africa ...
We are all in a good mood, the sun shines and the sky is blue ...
Luka receives a refreshing drink in the station, he is very proud ...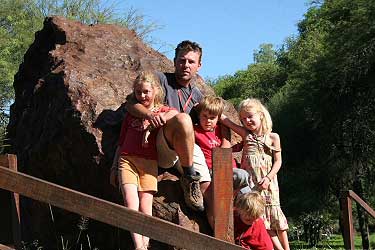 On the way, we see a sign : ' Meteore '. We follow the track and we arrive in a park with a meteor and its crater. It is not so impressive from a long distance but when we are close to it, the surface seems to be made with a metal.
The children dream ... It is coming from the universe.
The surroundings are superb and we decide to sleep there, close to the meteor.
There are giant and beautiful butterflies ... immense grasshopers, at least 13 cm, incredible !I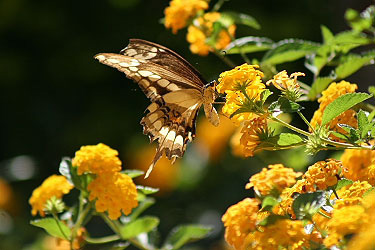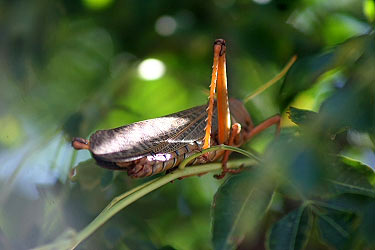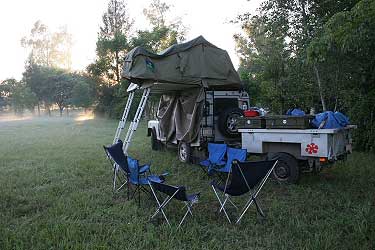 As we arrive in Resistencia, at the border of Paraguay, we take a look to our e-mails. That's it ! We have the confirmation for the container to Africa. We will leave South America on the 15th of February and we have to load the container on the 12th. We start all the administrative organisation ... it takes time and we spend the night in Resistencia ... on a football ground. Great ,except for the mosquitos.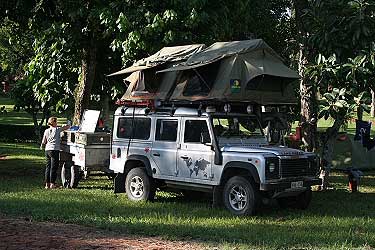 We get in the missiones region, as we want to see the Iguazu falls. A lot of km ... but so many people told us that it is fantastic.
It is hot, very hot ... and we are happy to open completly the tents.
About the flight tickets to Africa ... Pablo, from Spain in Palma solves all the problems. This guy is incredible ... He is the best to find flights, best prices and best solutions ... A name to know if you travel : pgarcia@viatgesmassanella.com.
Muchas gracias Pablo.
We visit the famous Iguazu waterfalls. It is one of the biggest waterfall in the world with Niagara and Victoria falls. But to be honnest, we found it lovely but not as impressive as it is said to be by many ...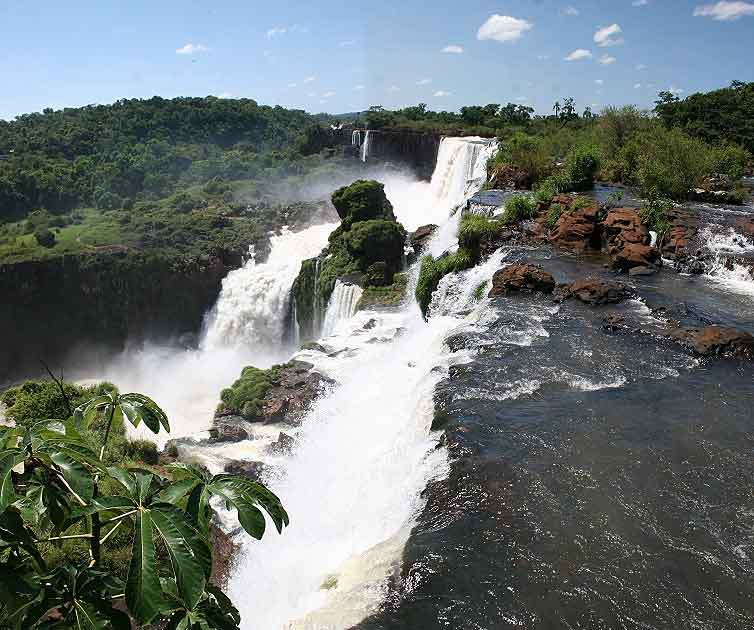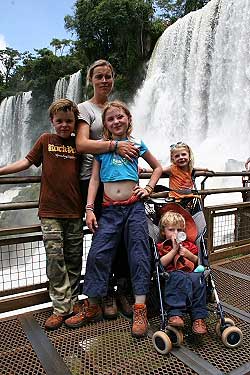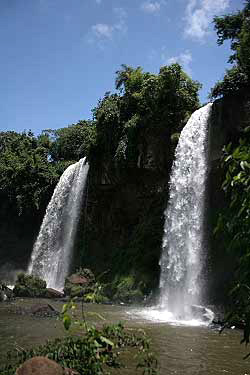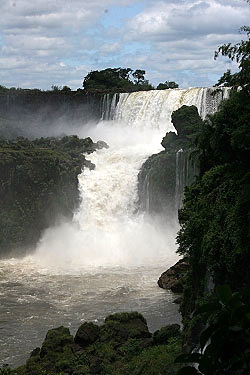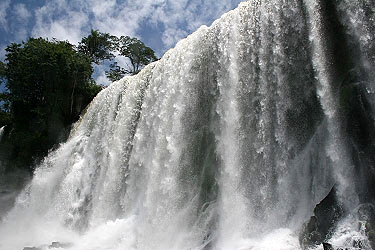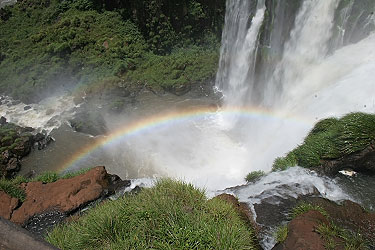 Close to the falls, the water refreshes ... Great, as it is so hot at the moment !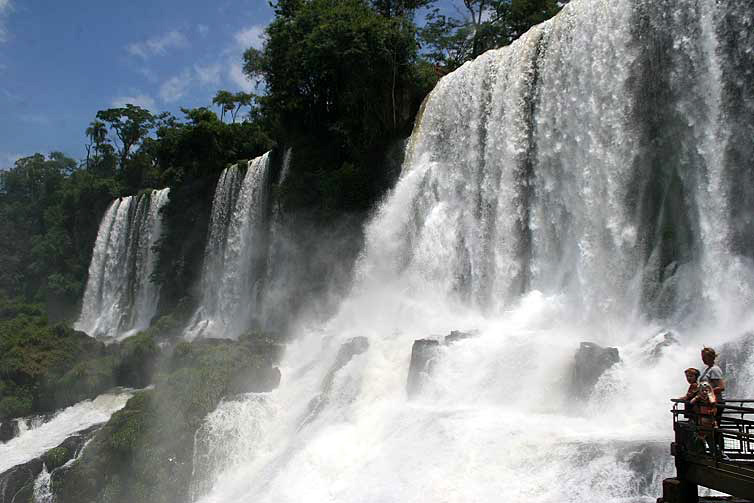 Around the falls, the fauna is quite interesting ... Coatis, lizards and a lot of beautiful butterflies ...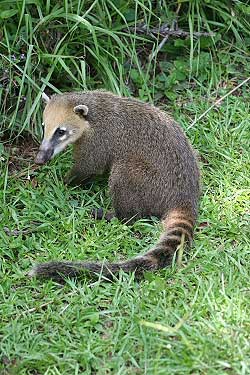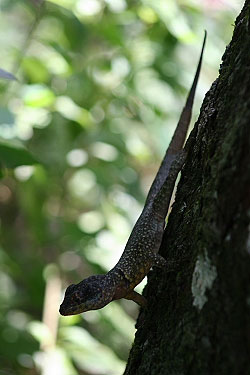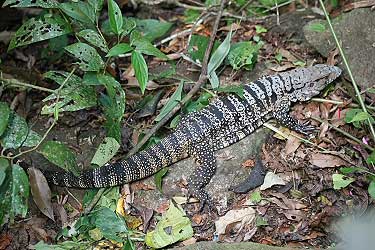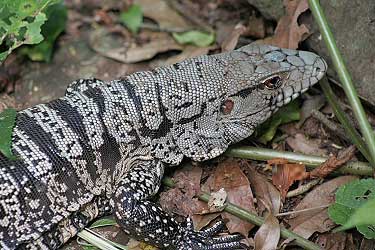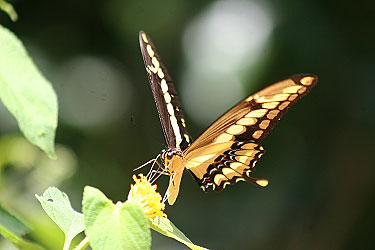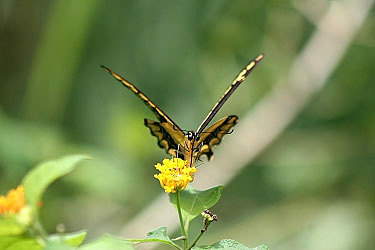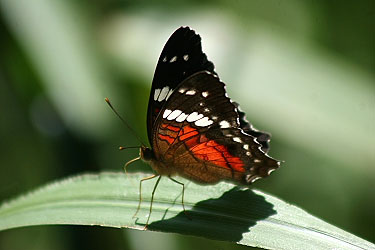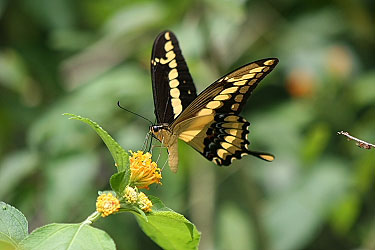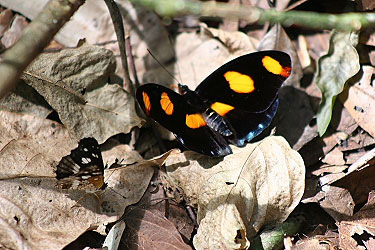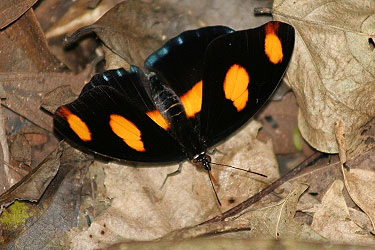 When we decide to stop for a pause, we receive the visit of a nice giant lizard just next to us ... Daniel is obliged to stop Sacha and Luka as they want to crush its tail ...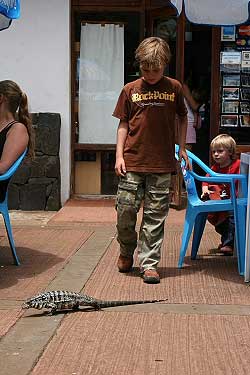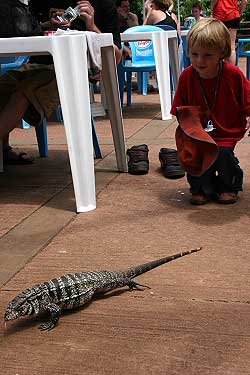 Lisa has a talent to attract butterflies and Luka tries to follow her example ...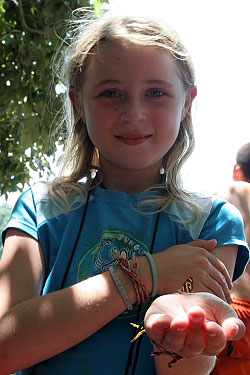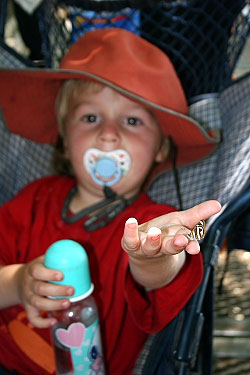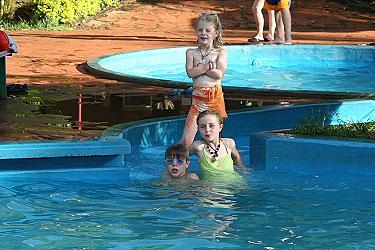 Back to the campsite, jump in the swimming pool ... It is really too hot today !
Now, it's time to organise the way back to Buenos-Aires. A container is waiting for us for a new continent !