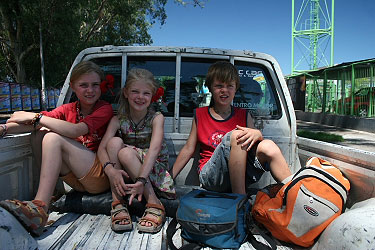 Enrique and his wife Ana-Maria invite us for the breakfast in the city. We embark his pick-up.
Enrique is entrepreneur and well known in the city.
We speak about history during the breakfast. Enrique doesn't hesitate and calls Sandra, a friend who is expert about history of South America and about music. She explains us a lot of interesting things about the Incas, the Quilmes, and the creation of the city ( Santiago del Estero is the oldest city of Argentina ) ...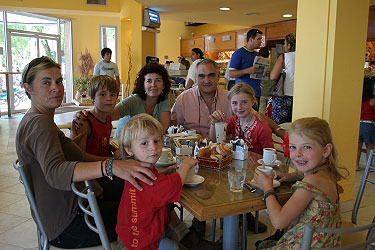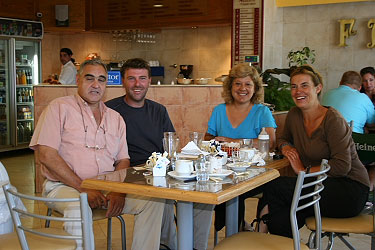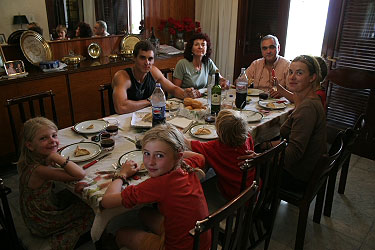 Then, we are invited for the dinner in their house together with Santiago, the son of the family.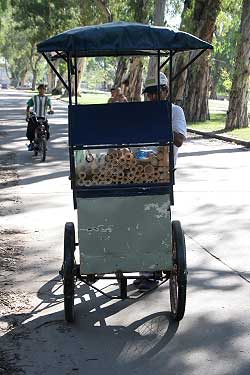 Enrique makes a guided tour of the city. Santiago del Estero had a splendour time but is now in decline.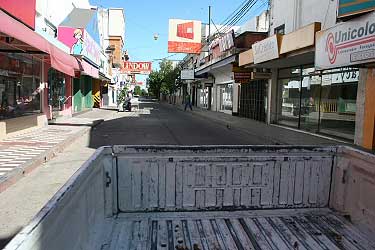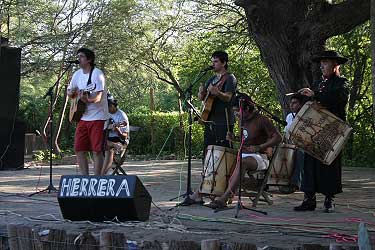 During the afternoon, we go to a 'fiesta'. Some voluntary singer bands interpret traditional songs for the pleasure of the spectators and dancers ...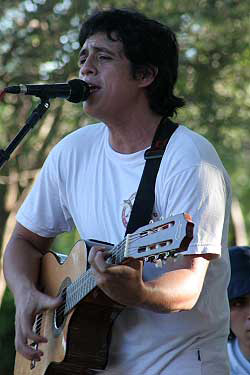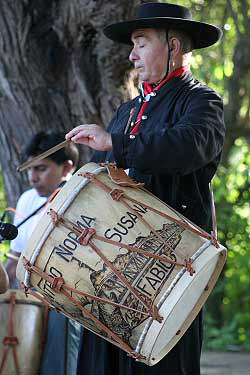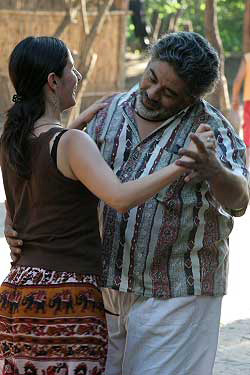 Emma is tempted, she wants to dance ... Finally, she goes dancing. She has even the chance to dance with Enrique.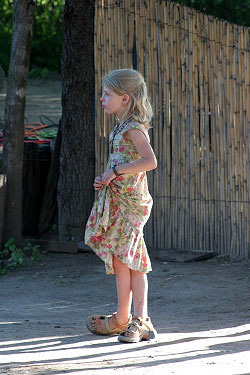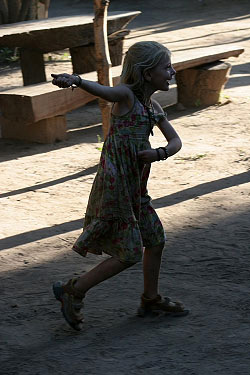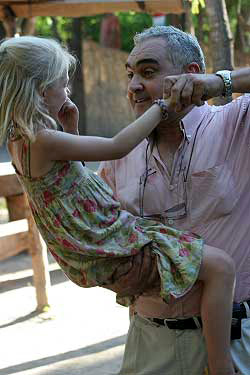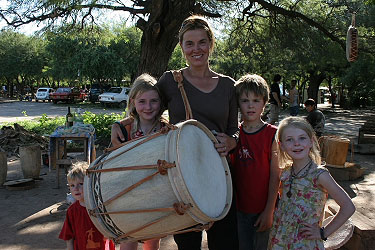 We discover how the bombos are built. It is a famous drum worldwide. All the process is hand-made : the trunk-cut ( wood is the ceibo ), hollowing-out, engraving, ...
It takes 15 days, 12 hours per day to produce one drum ...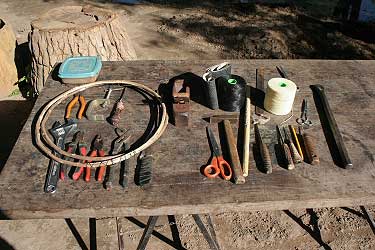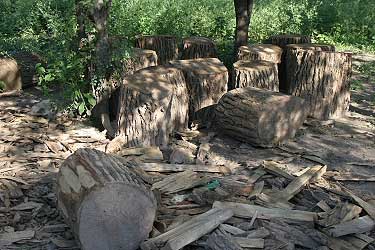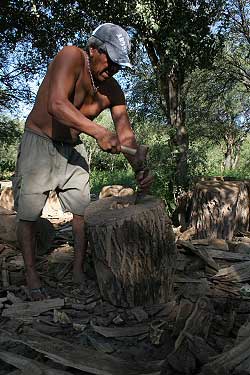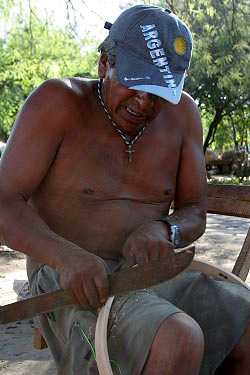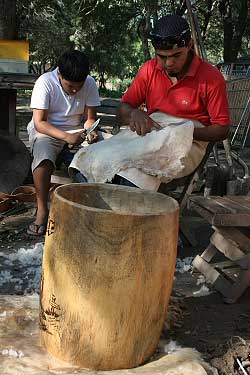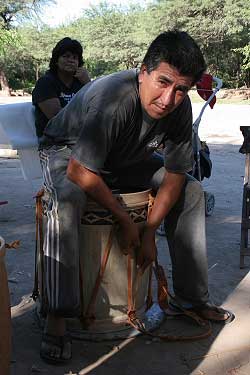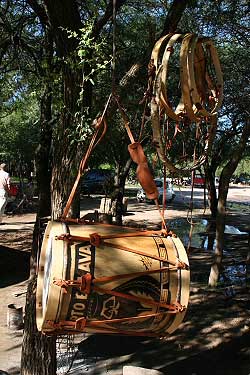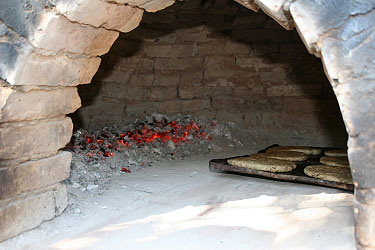 'Empanadas and tortillas' are prepared in a very traditional way and cooked in an owen ...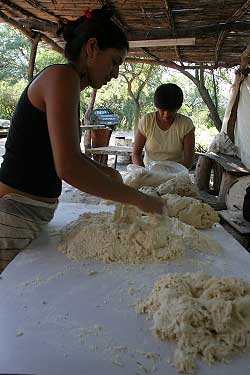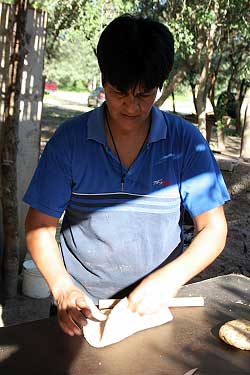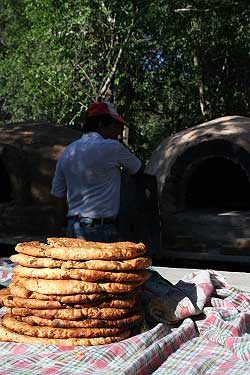 In the evening, we leave them, happy of that discovery day.
Thanks so much Enrique, Ana-Maria, Sandra and Santiago for all !