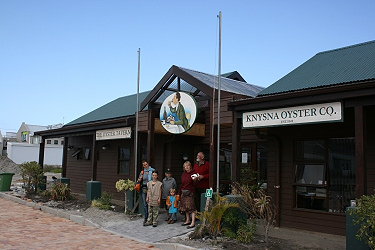 In Knysna, an Oyster farm... They are imported from France or Chili when they measure less than one centimeter and afterwards they grow up in the lagoon.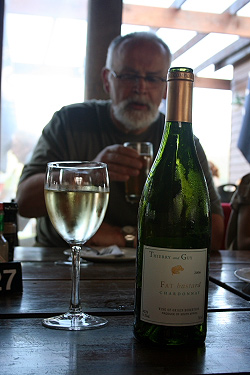 After a fantastic seafood meal, we discover the equipment and process used by the Oyster company.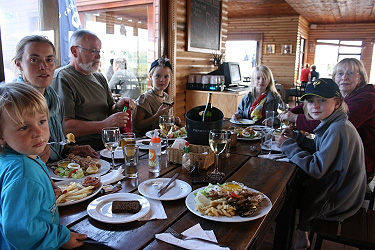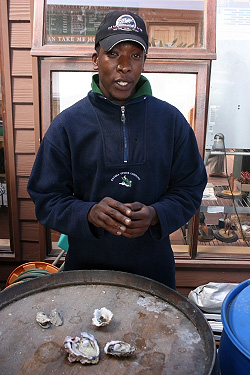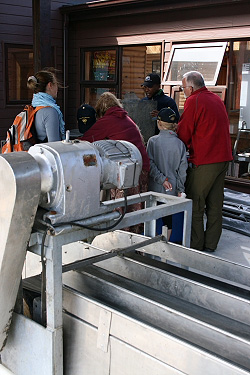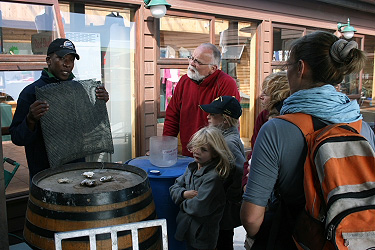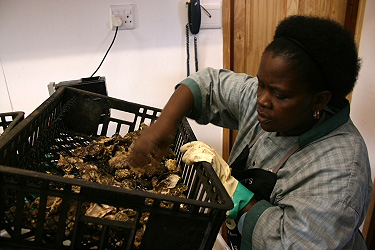 We compare the taste of the wild Oysters with the cultivated ones.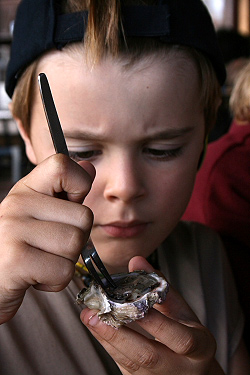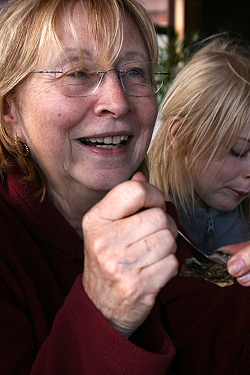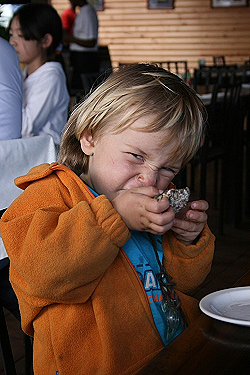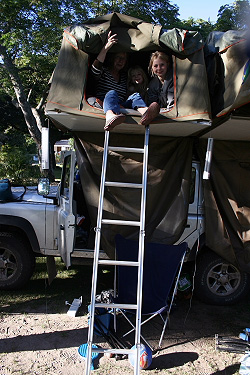 In the morning, after the cuddles ...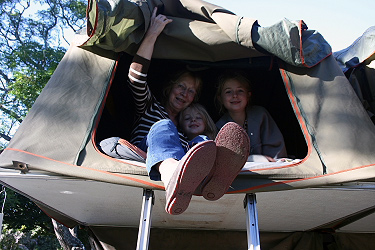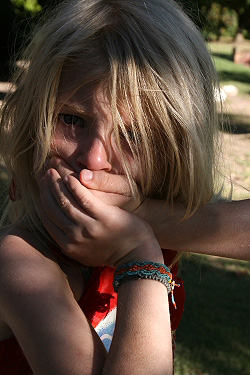 The kids love to take the Lariam against malaria ...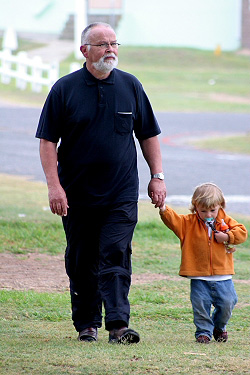 In the municipal camping ...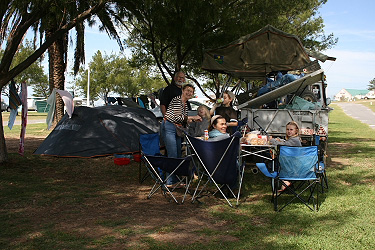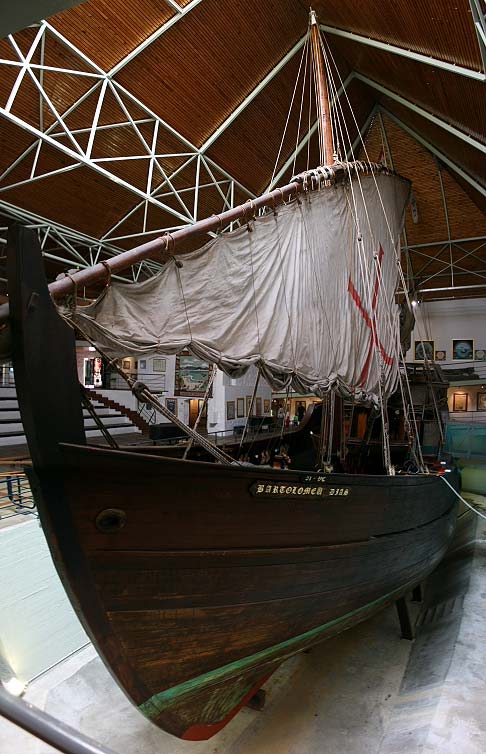 The museum is interesting especially for Papy who is passionated by woodden work ... Here, the replica of Bartolomé Dias's vessel...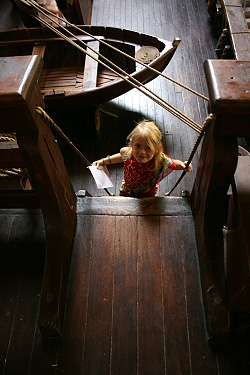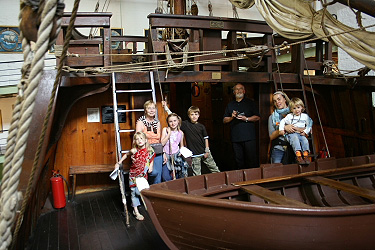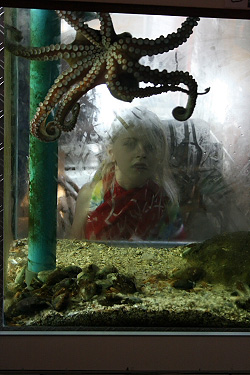 Our kids are in love with all the marine animals ...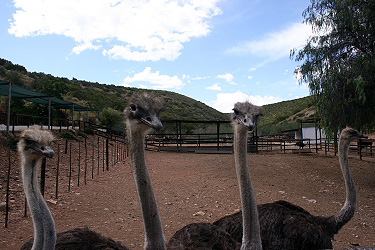 An ostriches farm in Oudtshoorn ...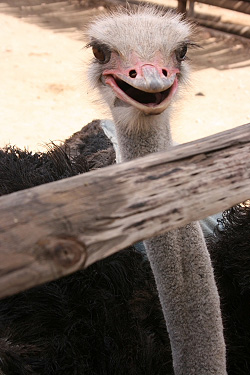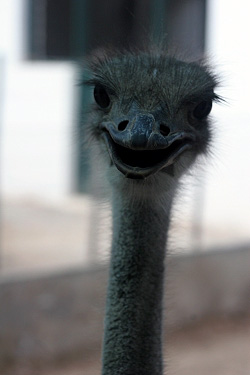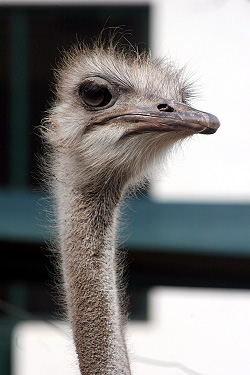 Daniel scheduled to make an ostrich race with Papy, but the weight is limited to 75 kg !
Nevertheless, Papy & Sacha ride an ostrich. Funny moment when Papy slides and grasps the neck of the poor ostrich ...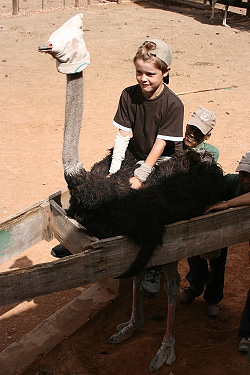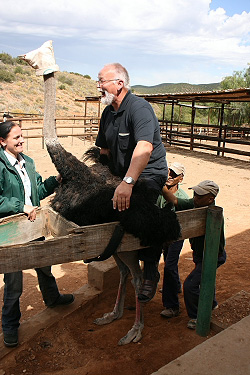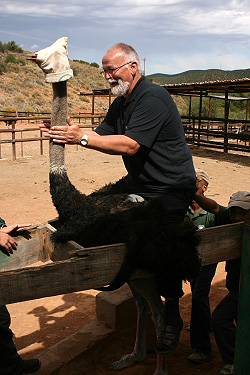 The ostrich jockey makes a demo ...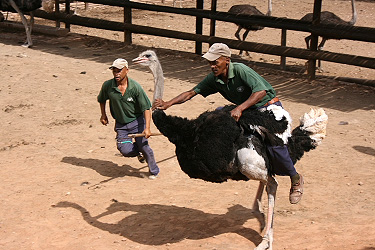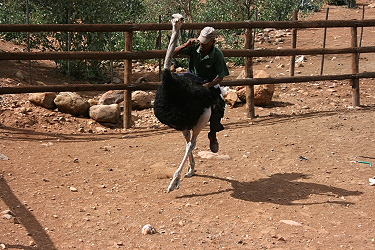 The ostrich are greedy ...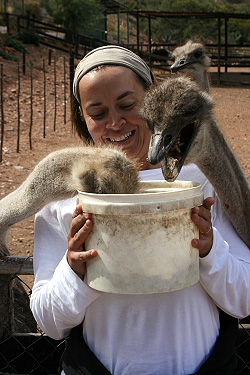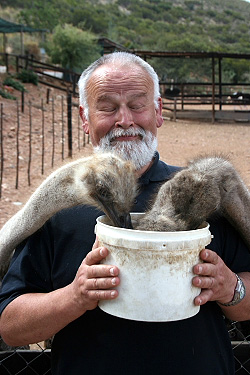 Their eggs are immense and very resistant.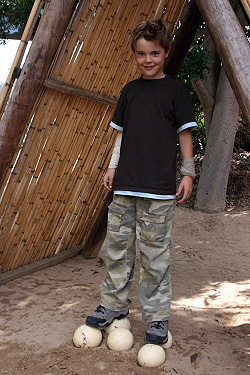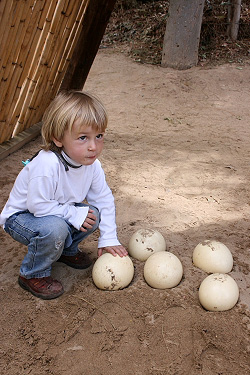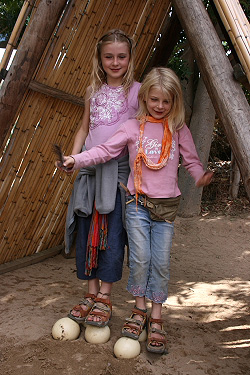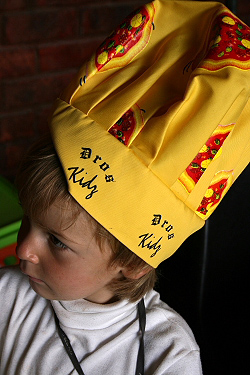 The children learn how to prepare their pizzas ...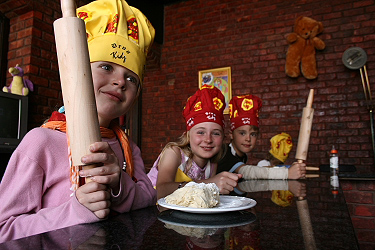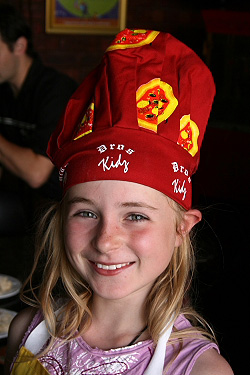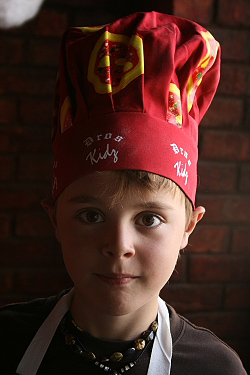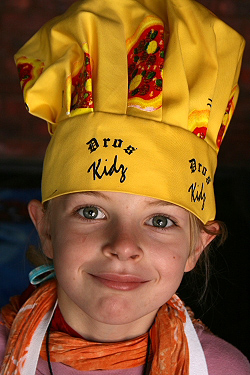 Every one in the defender to reach Kango caves. The landscape is superb ...

Only the two first caves are accessible for the visitors.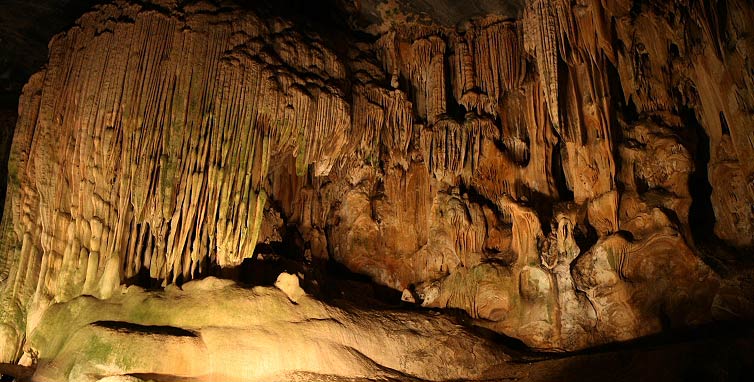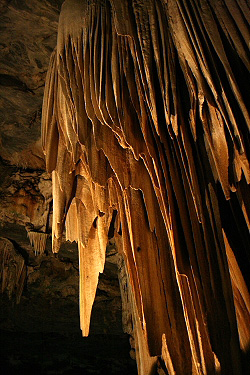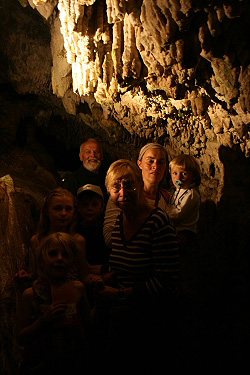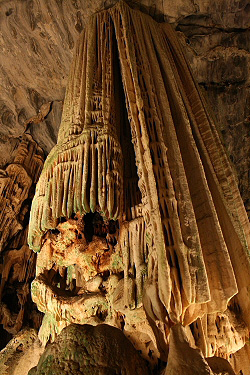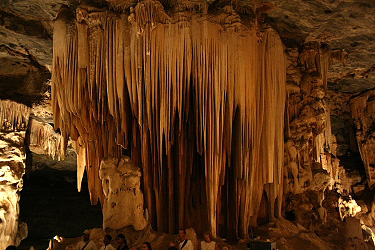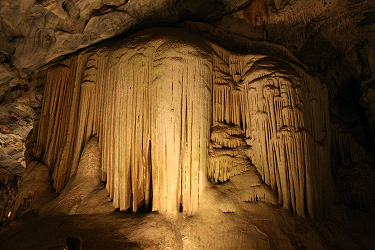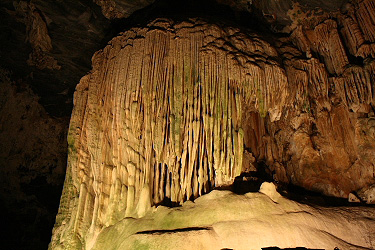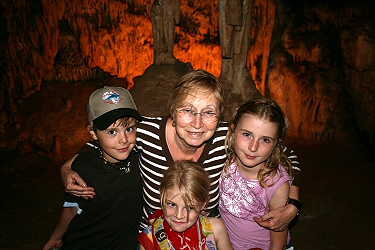 Luka doesn't stop to make clownings ...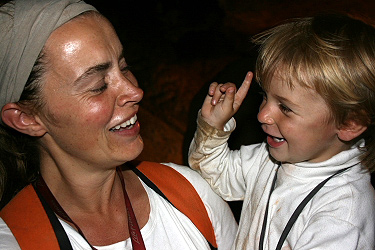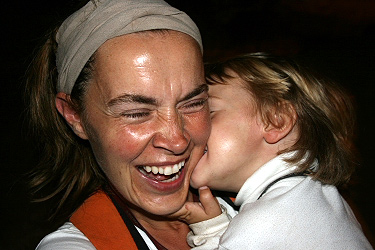 Just at the end of the cave, Nanny knocks against a stalactite ...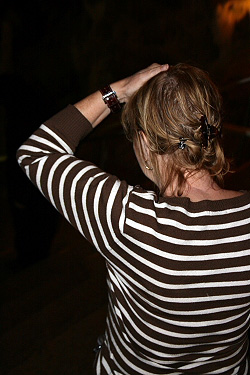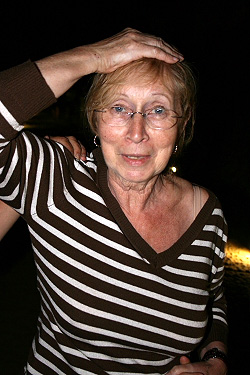 Hopefully, it is not too serious ...