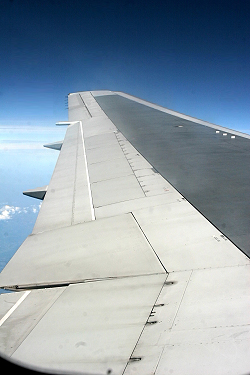 The first thing to do when we arrive at the airport is to find a place to sleep....
Africa is a new world for us, what a contrast !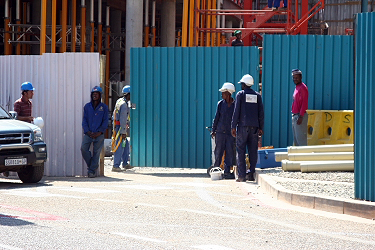 A backpacker hotel will make the deal.
Not too expensive, we can use the kitchen, cool music all the day, fresh south african beer and a pool for the evening…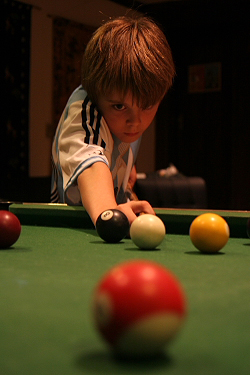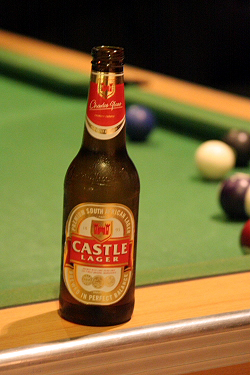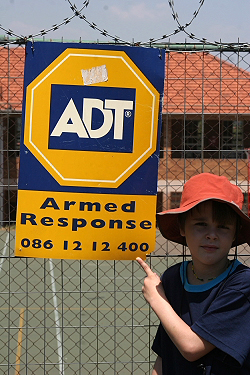 We take a walk in the neighborhoods of the hotel.
The security systems of the houses are quite radical. However, we do not at all feel in danger…
We get information about the places to avoid: "The city center… after 5 minutes, you will be attacked...And do not walk in the streets by night…".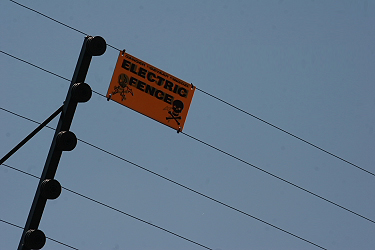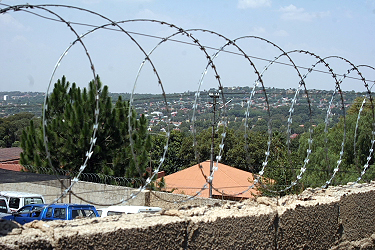 We were quite shocked in the center of Jo-burg, not a single white person at the horizon… we thought that apartheid was completely over and that people lived together?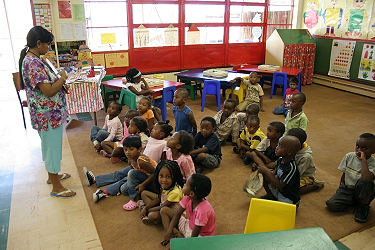 We take the opportunity to visit a school in Johannesburg. Miss Marrian is happy about our visit.
Only whites were in that school during Apartheid.... Today there is not a single white student anymore...
Strange ...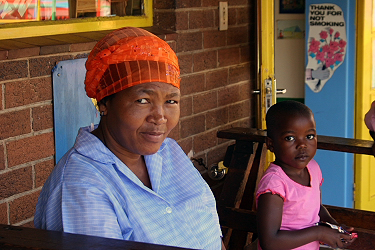 In the past, there were specific schools for the whites, the blacks, the indians, ...
Today all schools are available to everybody.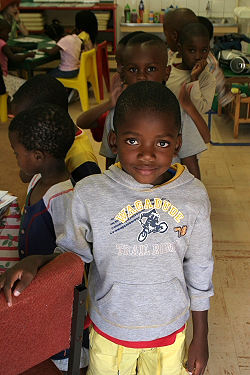 The lessons are given in english. Starting from the 1st class the kids learn 3 languages : English, Afrikaans and an additional optional language, depending on the school. In the school we visit, the optional language is zoulou.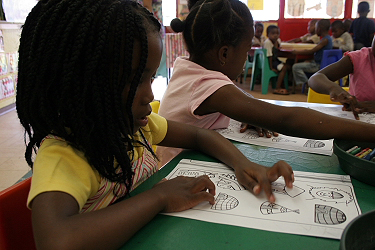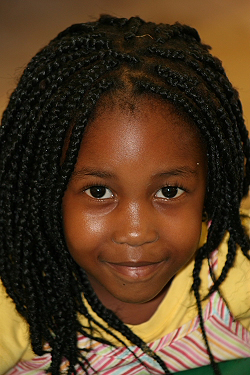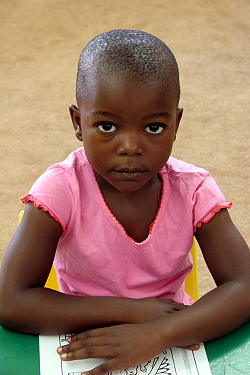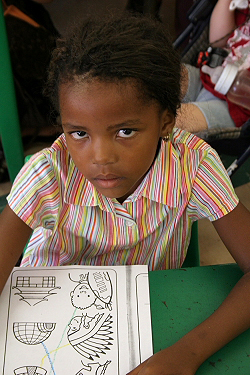 As everywhere in the world, kids are happy when playtime arrives...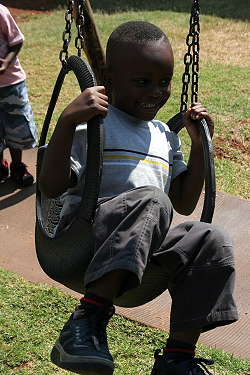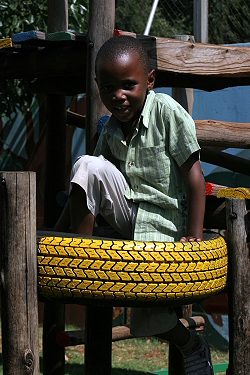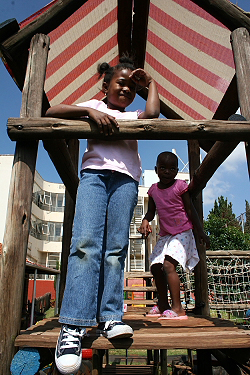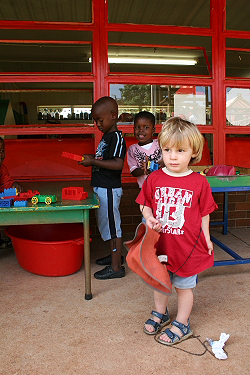 Our kids are getting quickly new friends...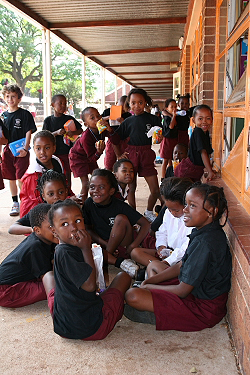 When the children are 7 years old, uniform is mandatory.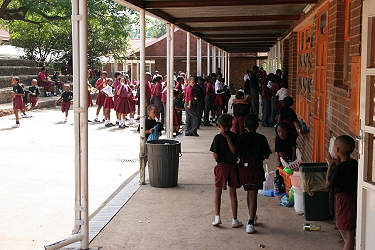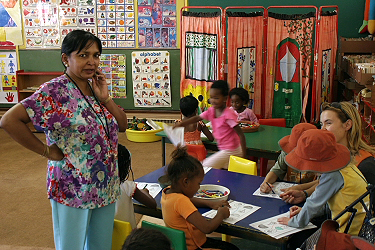 When we leave the school, our kids tell us that they really enjoyed it...
Rennka invites us for a tea in her house the next day.