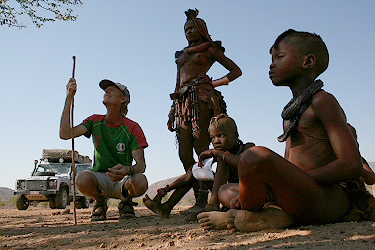 Uwe presents his village ...
Maria, his wife, is the daughter of one of the 5 chiefs.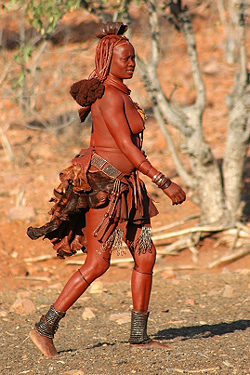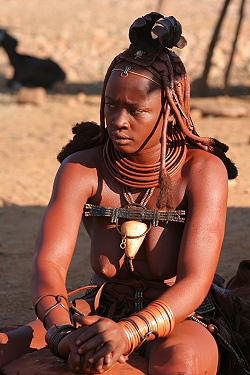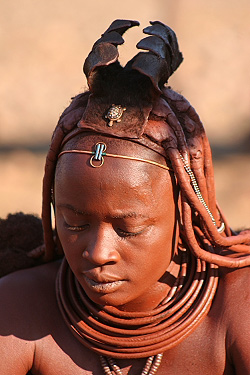 Maria's children are beautiful. Here under, the 2 youngest ones.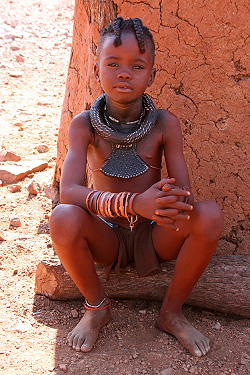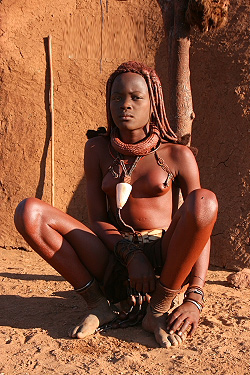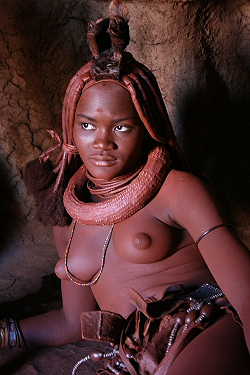 The oldest one in the hut of her mother...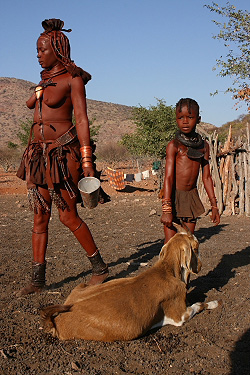 In the morning, after the breakfast, it's time for milking...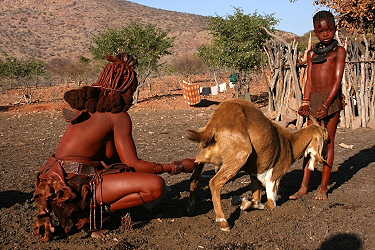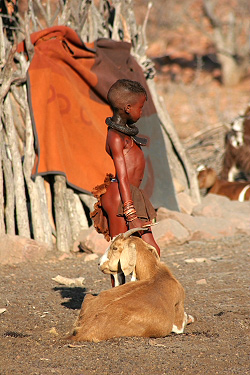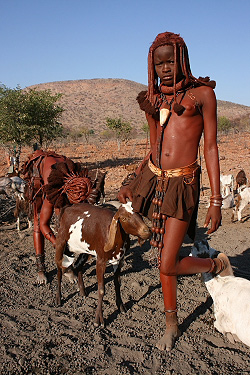 The himba women apply a mix of grease, ash and colouring powder made from a red stone, on their skin.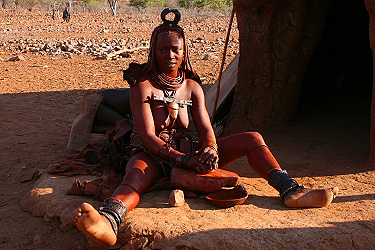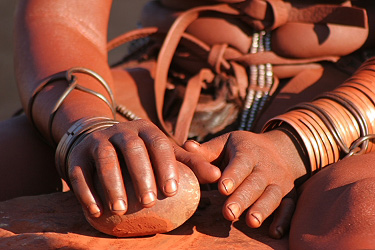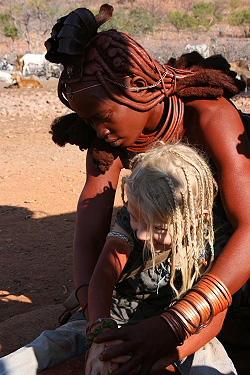 Emma asks to get her arms coloured ... A little bit later, the women are preparing her as a real himba girl....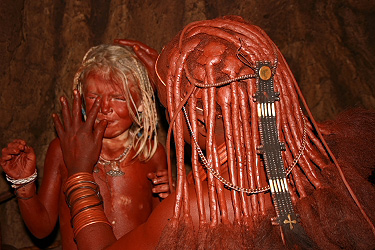 Emma ...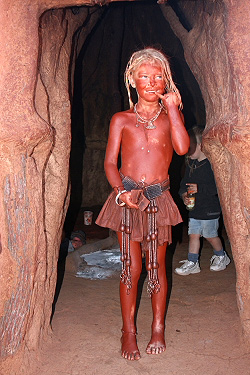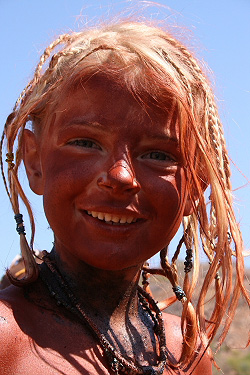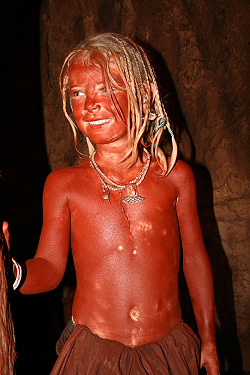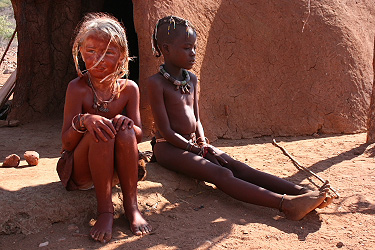 It's the first time that it happens. Maria want to adopt her...
Emma is now part of the himba family.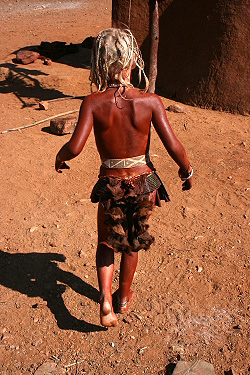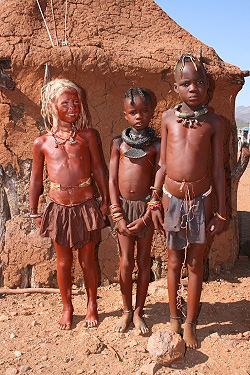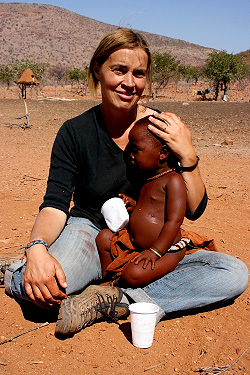 Uwe explains deeply the himba traditions.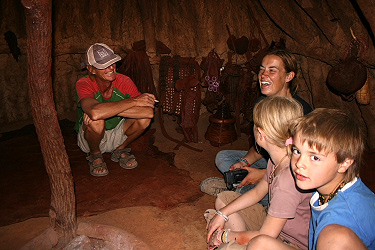 The meal around the fire...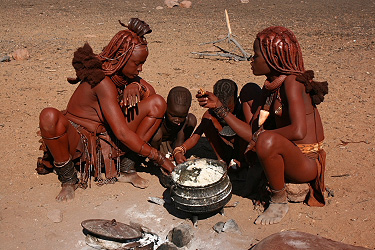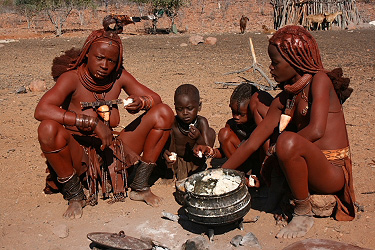 Friends from the neighbourhood are coming to see the new himba, Emma...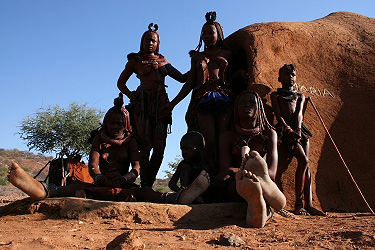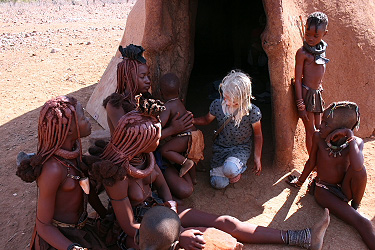 They are very strong...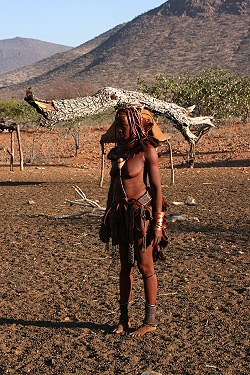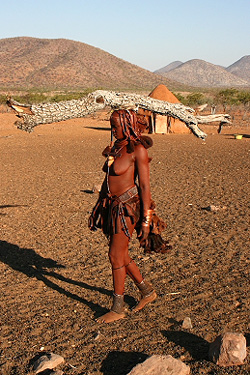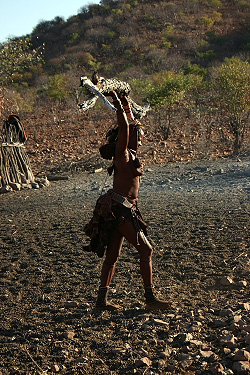 The family graves are just behind the village...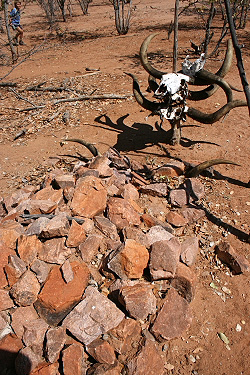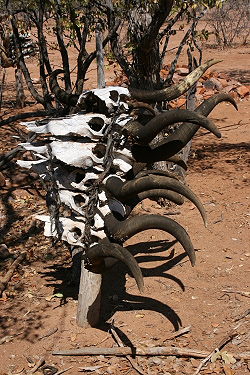 Since we proposed to Uwe to bring him at his appointment 450 km from Epupa, he invites us to stay overnight and live with the family.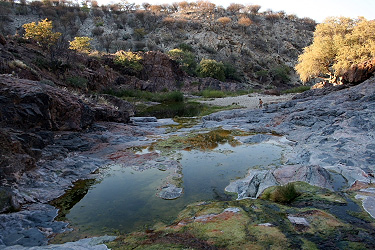 A sacred place. We can swim here. The tree is more than 2000 years old. Its leaves and sap are hallucinogenic and the himbas consider it as the tree of the ancestors.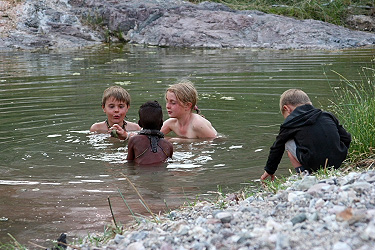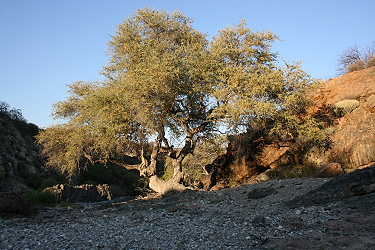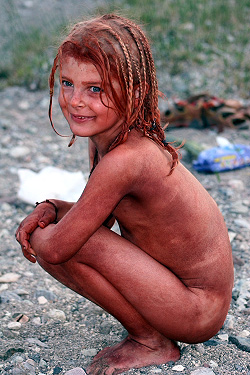 Emma's make up is not easy to remove...
The evening meal ...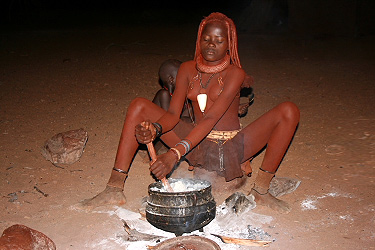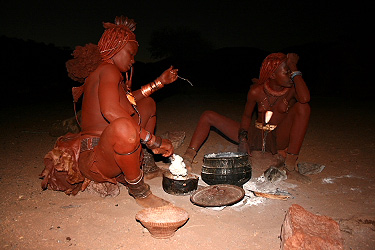 Discussion around the fire...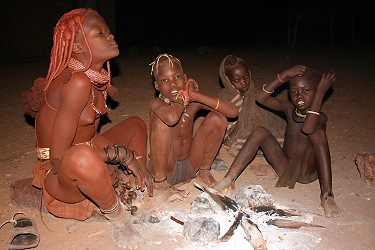 Traditional himba dances and songs...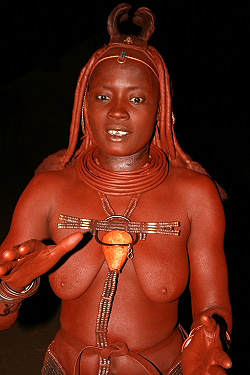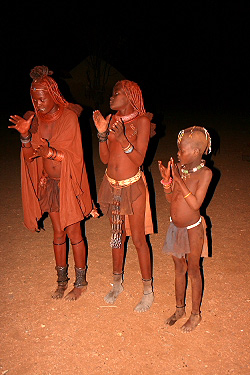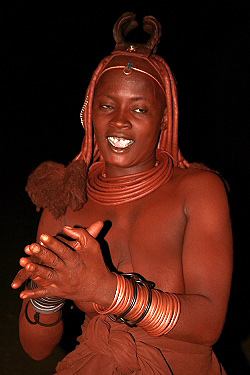 Catherine is allowed to see the fumigation - femal hygiene. Neither pictures, nor men are allowed...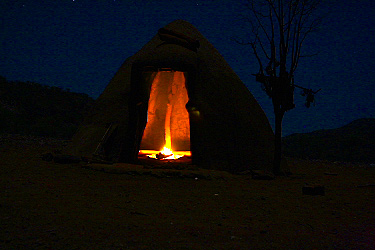 The hut is prepared for the night. The smoke is supposed to keep the mosquitos and other insects away...
Talapanawa ( good night ) ... the bivouac is amazing!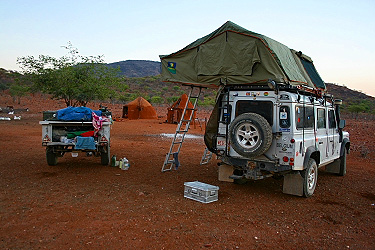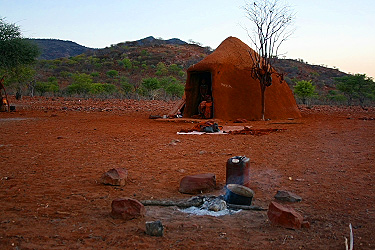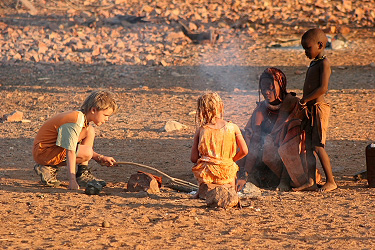 In the morning the children restart the fire.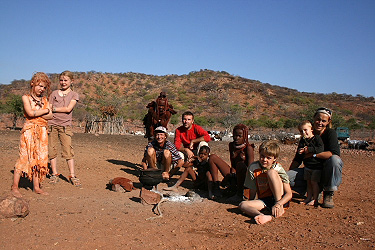 The children offer some gifts to their new friends before we leave.
Maria confirms that Emma is her adoptive mother and she hopes to see her again....
We leave Uwe in Kamanjab.
This is a unique experience.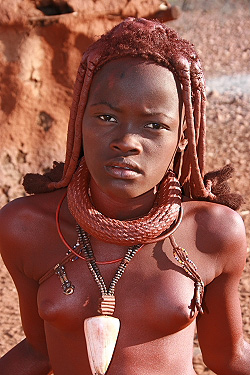 The himbas are threatened. In less than one month, mobile phones will be available, tarmac roads are planned to increase tourism, a dam construction project is ongoing, the government does not appreciate the himbas, a lot of young himbas are leaving the traditions ...
It seems that the himbas will not be able to keep their way of life for long.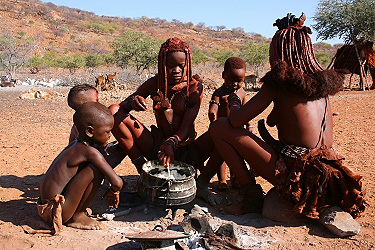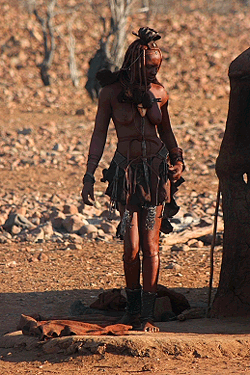 Those peaceful people have been able to maintain their traditional way of life up to now.
When we discovered how they were organized, we found that we can learn a lot from them.