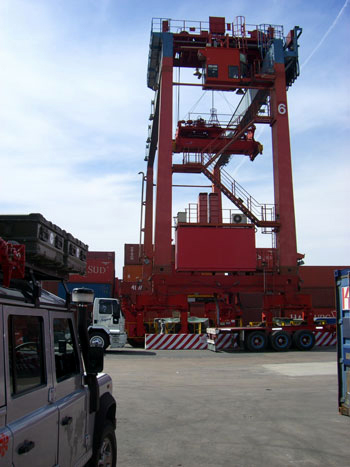 Daniel goes soon in the morning to the port to get back the vehicle. Everything went smoothly. Once again, we thank K+N for the professional managemet of the freight.
The land and the trailer move in Buenos-aires between taxis, coaches and cars which run fast in all directions ... That's it, the car is in front of the door. We just have to carry our bags and the expedition will start. We are excited !!!!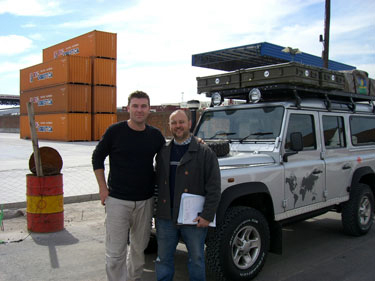 We visit Martin's school in Buenos-Aires. Our kids are excited to see a new school in an other country. Sacha asks : " How are we going to answer if we don't speak Spanish ?" ...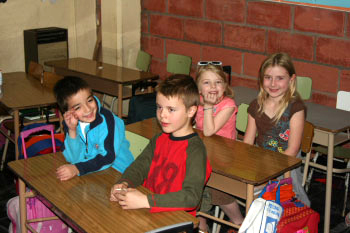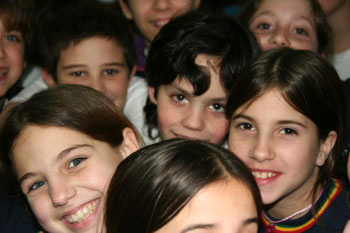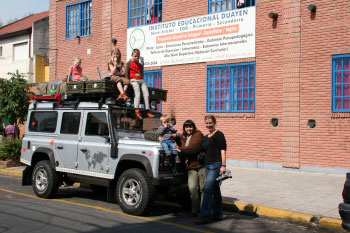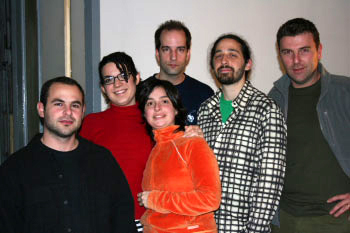 Before to start the trip, Gabi has organised a party in her house ... we are invited and we meet her friends from coachsurfing.
The day after, we take the road to the south, in direction of the Pampa the the Peninsula De Valdes then Ushuaia.
The sun shines, the sky is blue and we go to the ... cold and the whales ( in the season for the reproduction ).