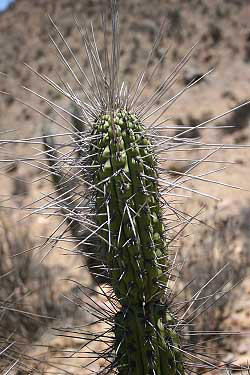 We follow the panamerican road up to the North. In the region of Atacama, the landscape becomes desert...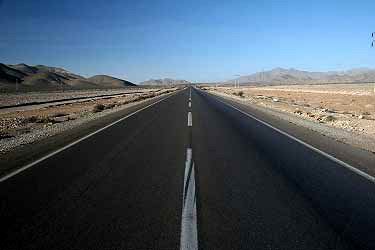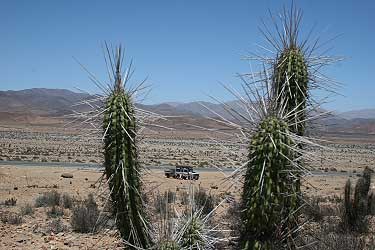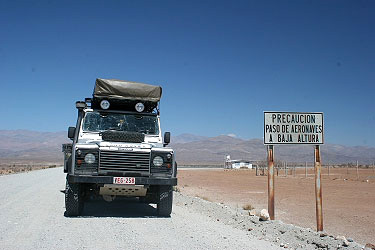 We arrive by night in the National Parc Pan de Azucar ... We camp in front of the sea in an empty camping, without knowing really where we are. When we wake up the next morning, the nature we see is surrealistic... In front of us: the roaring sea, in our back : black stones on a white sand beach... What a spectacular place !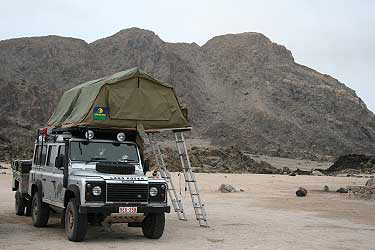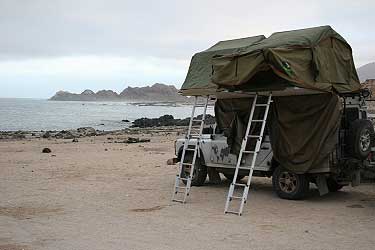 In the parc, the landscape is desert ... Today it's the anniversary of 'the first meeting date' of Daniel and Catherine, 18 years already...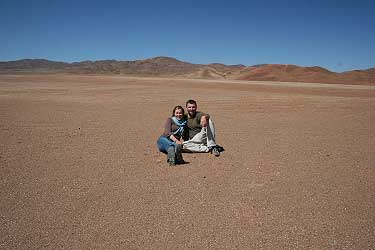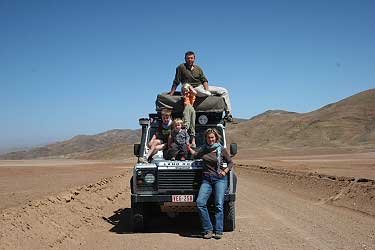 We hug the shores towards Antofagasta ... the rocks are full of different kind of birds...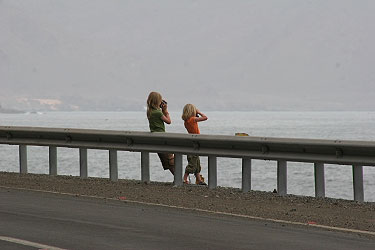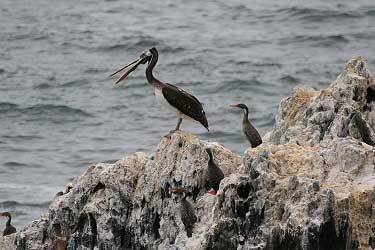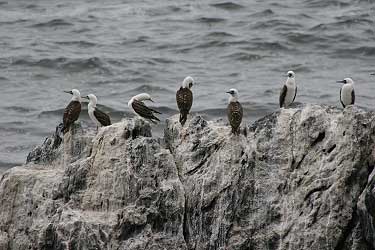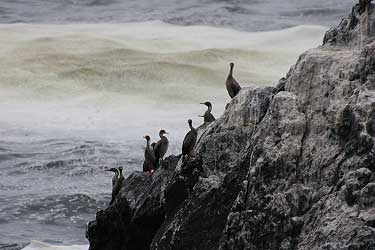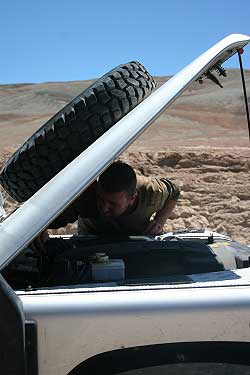 We climb on the Cerro Paranal to visit the ESO observatory. Daniel drives a bit too fast, he doesn' want to miss the visit ...the engine is heating... too much. The temperature indicator becomes red and water escapes out of the cooling system reservoir.To be followed by Daniel...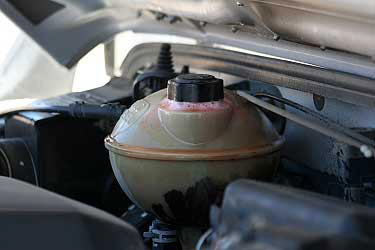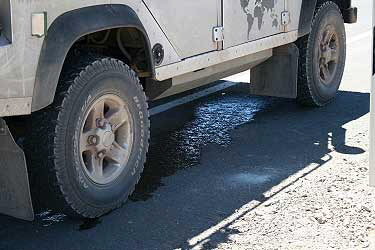 The engine takes time to cool down ... the kids have fun during that time.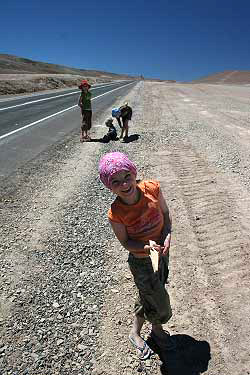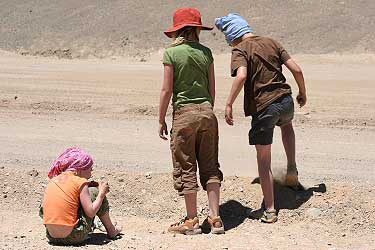 Finally we arrive at the observatory. The visit has just finished and we are not allowed to see the telescopes without having booked a long time in advance. Tomorrow is saturday, the reservation office is supposd to be closed... we'll be obliged to use our best negocition technics to get a place for the next day's visit to see the VLT (very large telescope)...