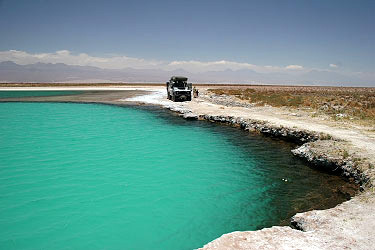 We take a small path which leads to the salar of Atacama. This path permits us to join a salted blue lagoon, which is not indicated on the map... It's marvellous ! It's incredibly warm and dry there. We have a bath in this water which is so salty that we float without any problem...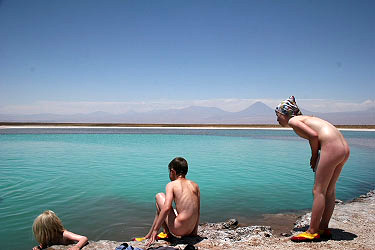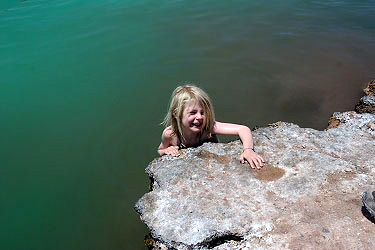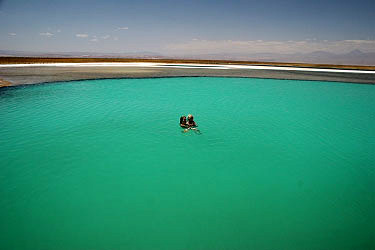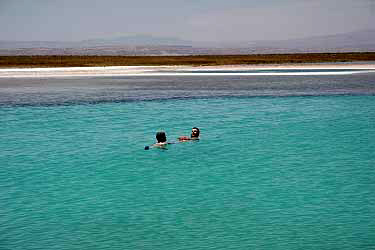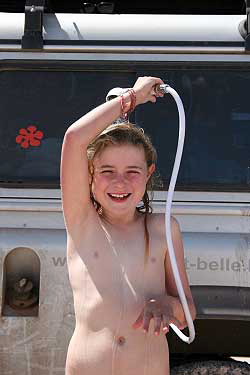 When the water evaporates, it leaves a salty crust on the skin ... The shower of the car is very useful....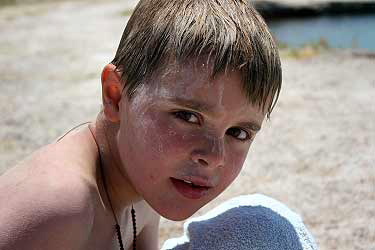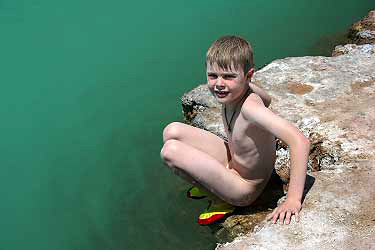 Sacha and Daniel go along the border of the lagoon to join a group of flamingos ...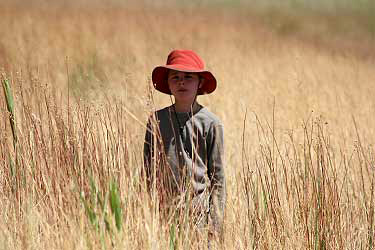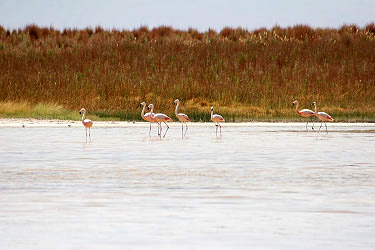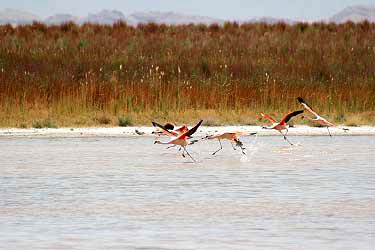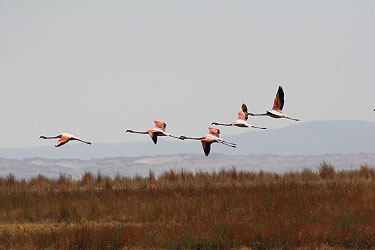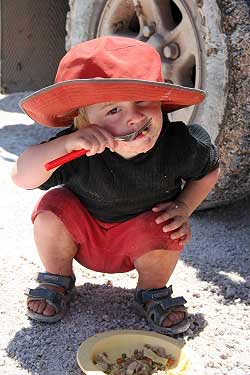 Luka fits himself to all kind of situations ...
Afterwards, we join the Cordillera de la Sal ...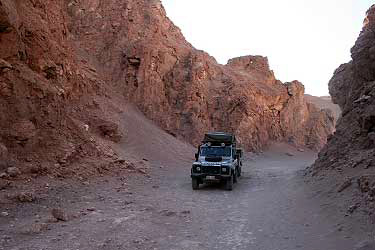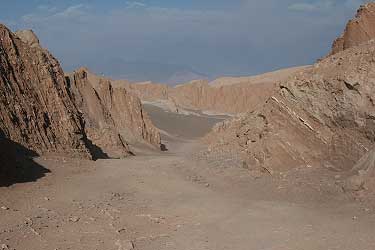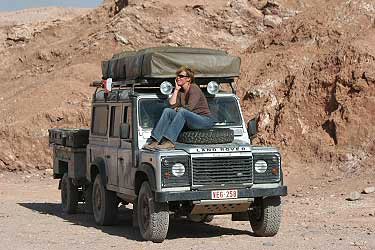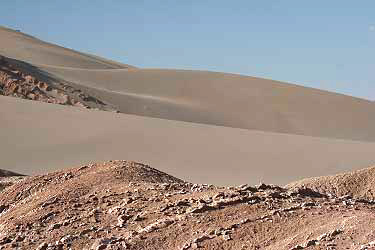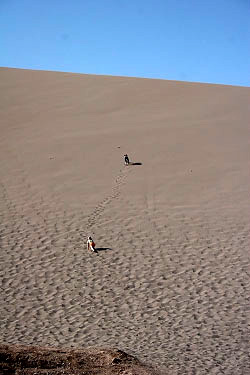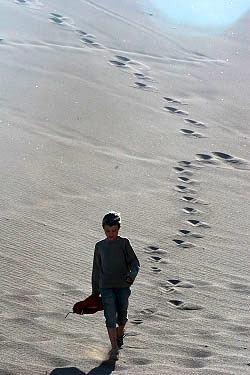 We climb on a giant dune. Sacha arrives the first at the top. The sight is lovely. The coming down is easier...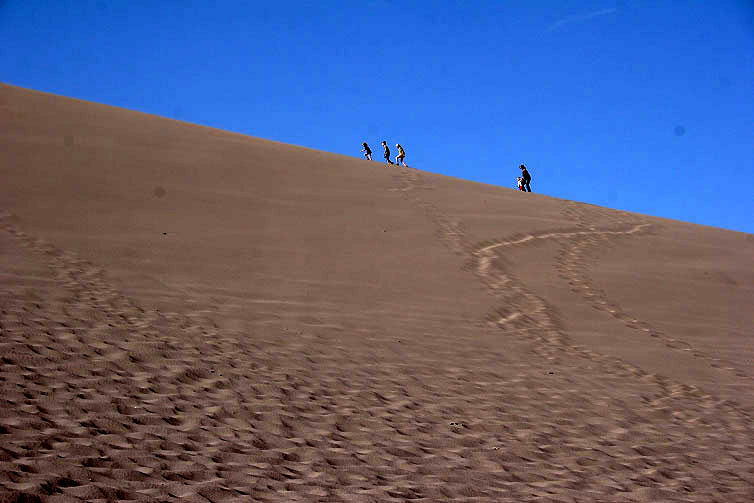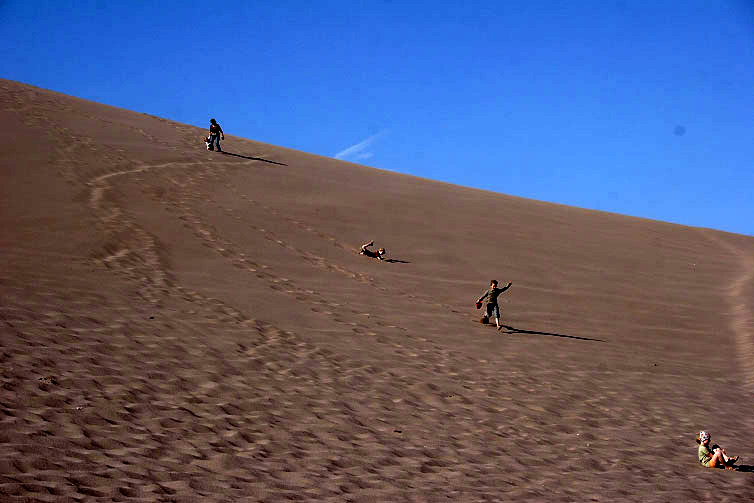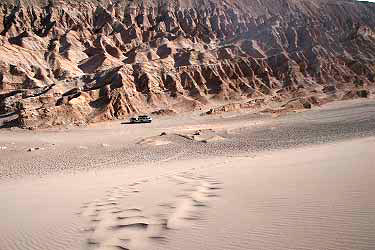 Seen from the top of the sandhill, the car is tiny...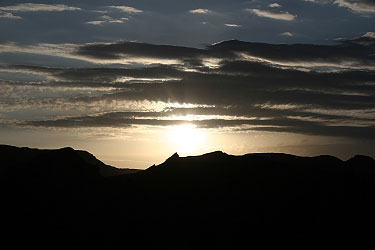 The sunset reminds us that we have another important appointment in the evening... an initiation course in astronomy.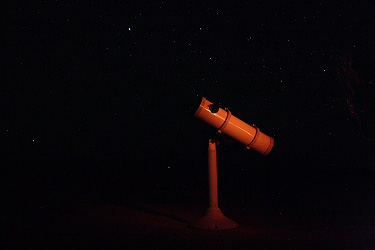 The sky is wonderful in this part of the world ! We are taking part in an initiation course in astronomy (moreover in french...). The experience is great ! 6 large telescopes are used to watch the stars, nebulas, ...
We learn what a constellation is, a nebula, the Milky Way, the magellan clouds, where Syrius is located, to recognize the south during night time, why the moon appears in a different way here compared to Patagonia or compared to what we see at home...and a lot of other interesting things. The welcome was great, the organization too... ( www.spaceobs.com )
We meet also Guillaume at that course. He works at the ESO observatory at Cerra Paranal. He lived 3 years in Liège and worked for AMOS. Very nice guy !
We finish our first astronomy course at midnight and join a small path which leads to the salar for a bivouac.