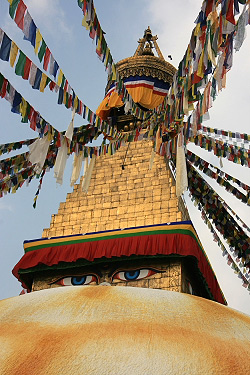 The Bodhnath stuppa ...some kilometers away from the capital. One of the biggest stuppas in the world...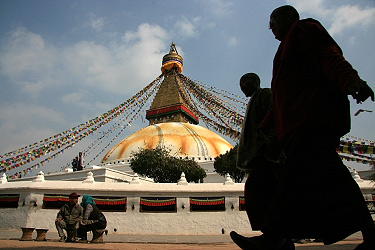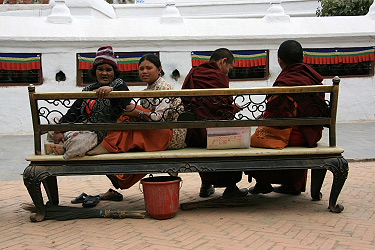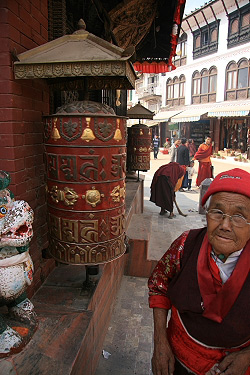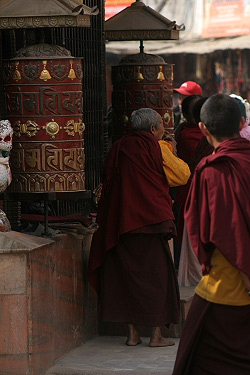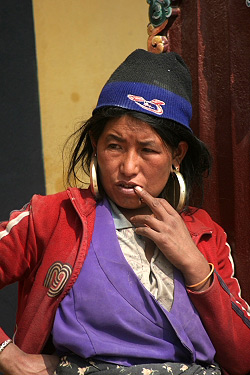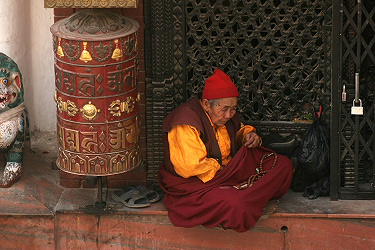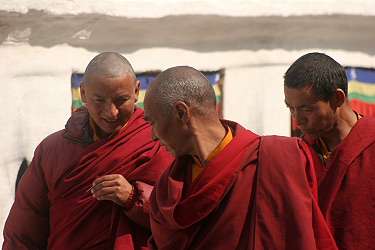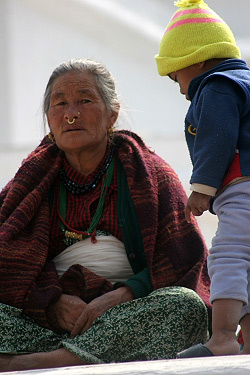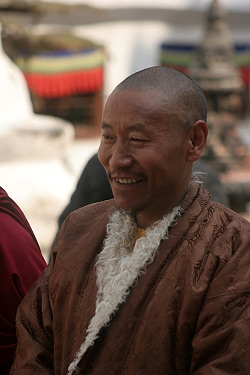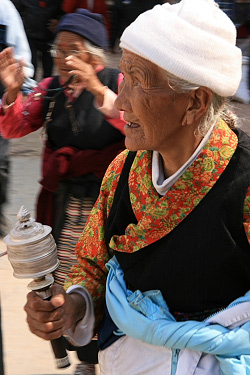 Om mani padme hum ...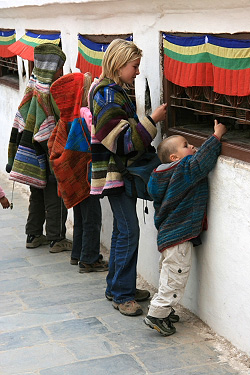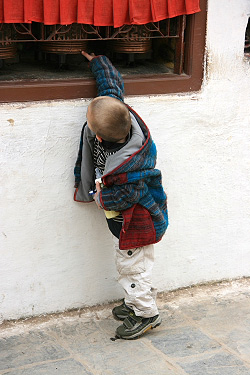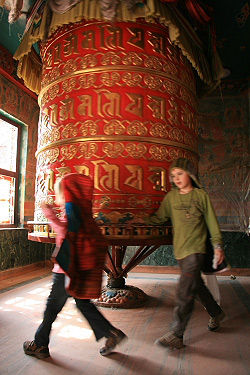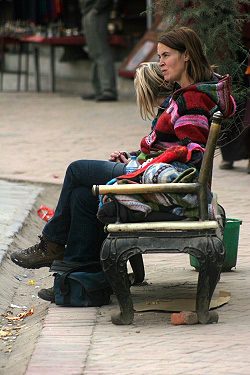 Catherine waits that Luka wakes up and enjoys the place...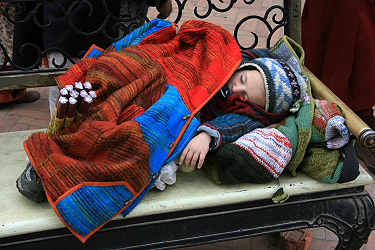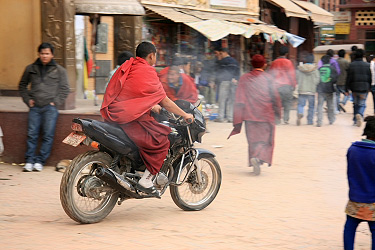 Modernism and tradition ...
The shortage is still not solved...Our plan to cross Nepal from the center to the western border seems to be impossible. The information we have is not positive and we need to be in Delhi to meet Michel at a fixed date...
We decide to leave Katmandou for Nagarkot, a hill station with a fantastic view on the Himalaya ...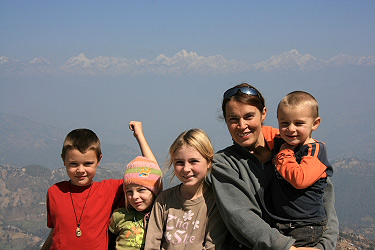 Every day, the whole family walks in the small village and the fresh air of the mountains is wonderfull...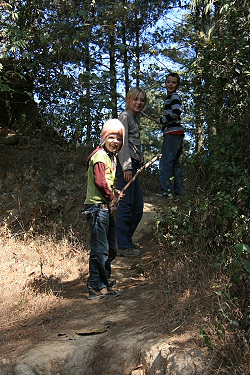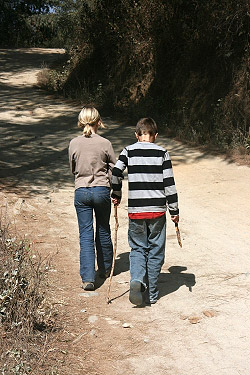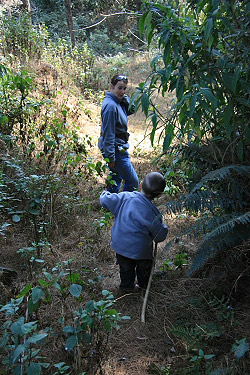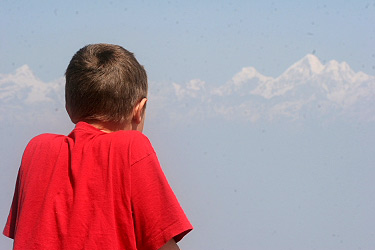 What a view !
In front of the Langtang chain of the Himalaya and the top of the world...

Majestic ...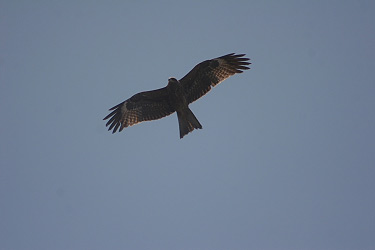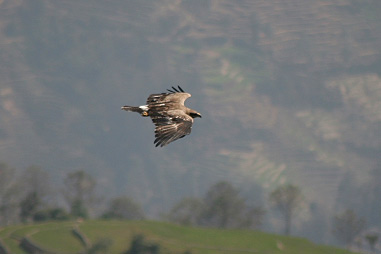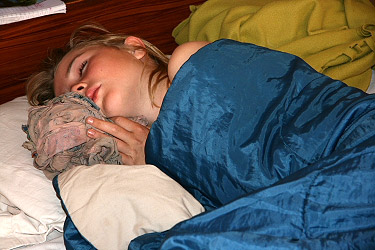 Lisa gets sick ... a big indigestion !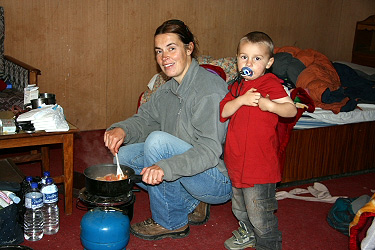 We are more or less alone in the village, buses are no longer bringing things from the town and people start to miss basic food like bread ...
Luckily we have a good stock with us and we cook ...in our room...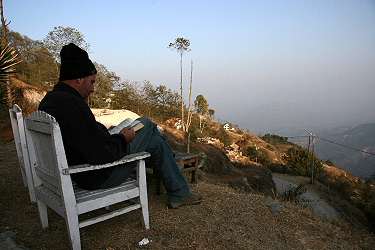 Silence, space, fresh air ...and a good book !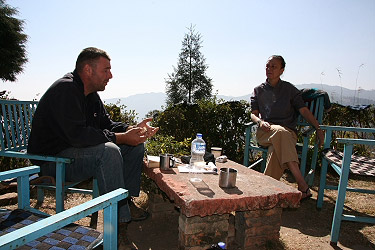 Fabienne, who travelled a lot in Asia and loves Nepal tells us that she never saw Nepal in such a chaotic situation...
She lived in Nepal several times. The first time was 20 years ago as a 'baba'.
She tells us a lot of stories about Katmandou and the life there at that period...
Once again, an interesting meeting !