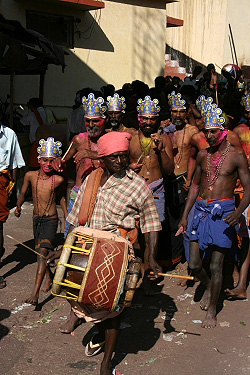 A temple and thousands of pilgrims...
Difficult to explain what a fealing it is to be in the middle of those men singing and dancing on the streets...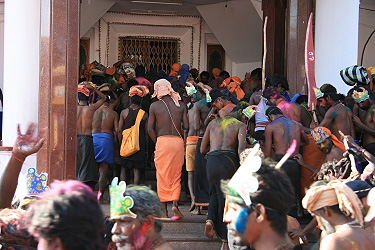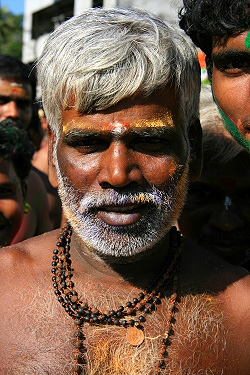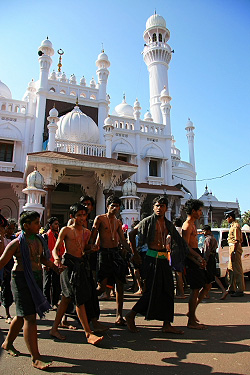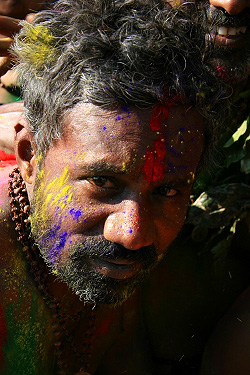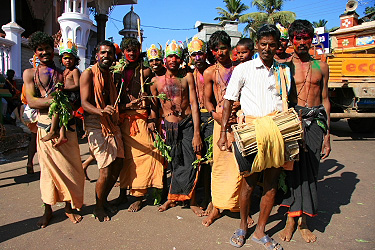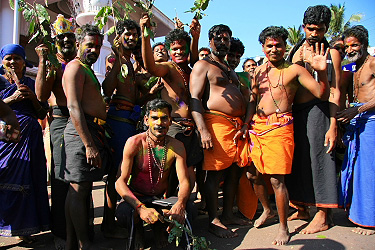 The exhaust pipe of one of the scooters couldn't support the shocks...we repair it...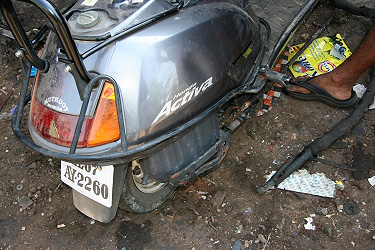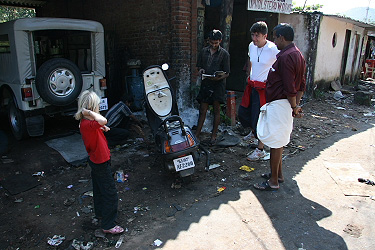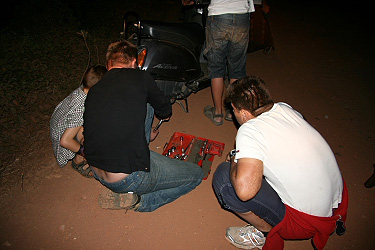 A little bit later, a flat tyre and the pipe breaks again...this time we have to repair it correctly...It will take some time.
Because of that we will be obliged to drive during the night to Varkala.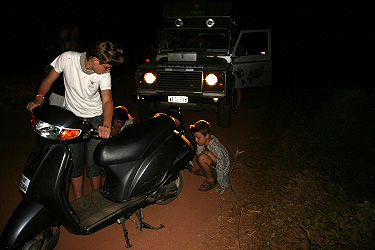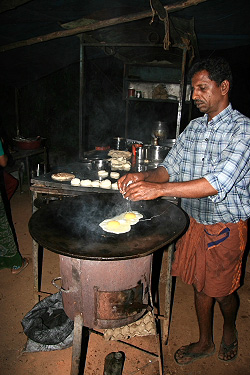 A small booth along the road...
We are all so hungry that it is a feast for us !
Varkala. Just relaxing ...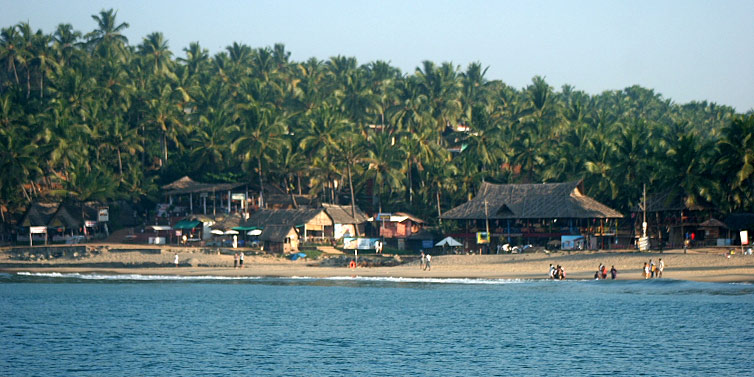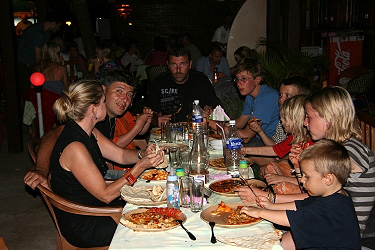 We stay on the beach, enjoy the sun and the small restaurants...
Catherine and Françoise even enjoy a Ayuverda massage...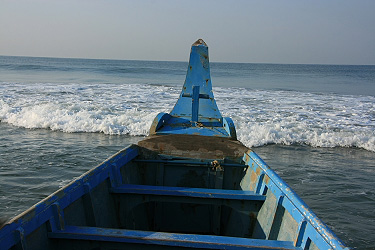 In the morning, dolphins are close to the shore...
We take a fisherman's boat to see them even better...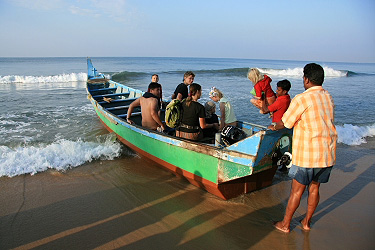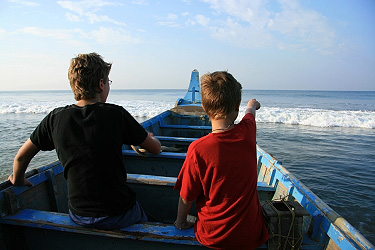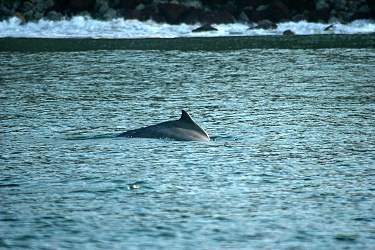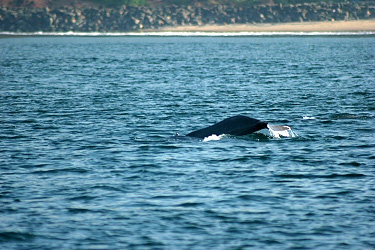 Incredible to be able to fish on those small boats..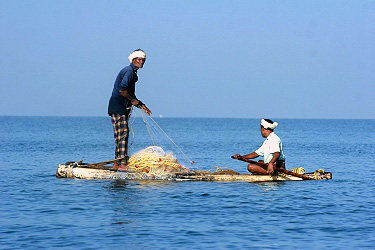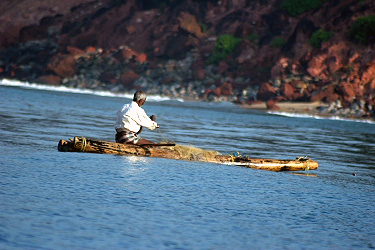 It's Leo's turn to have his birthday ! 14 years...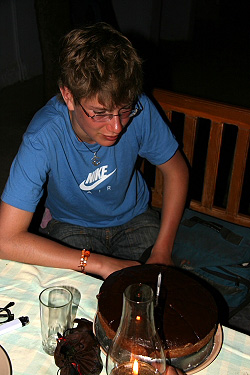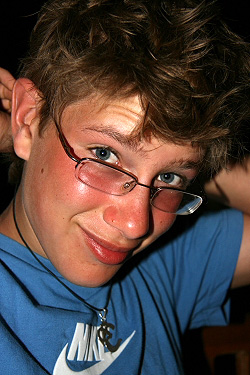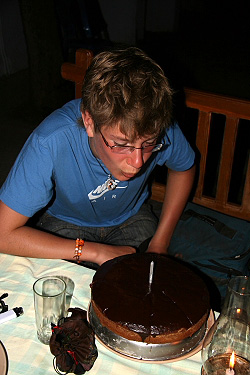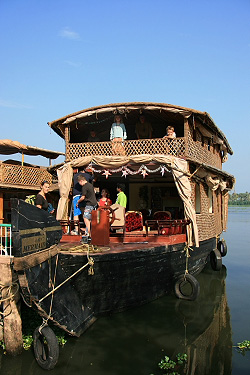 The famous backwaters from Alappuzha.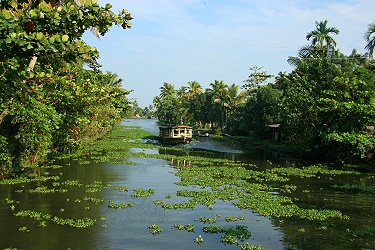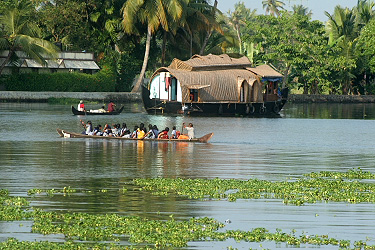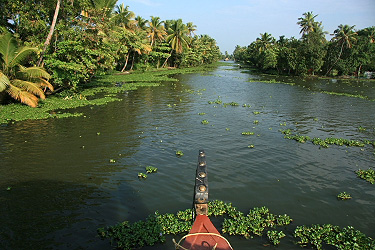 Everyone is relaxed...we forget the trafic and the pollution on the roads which brought us here...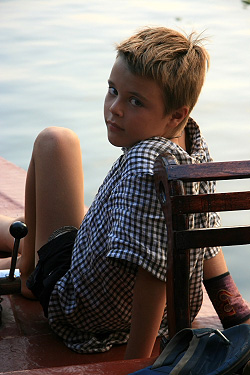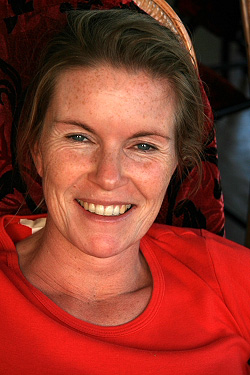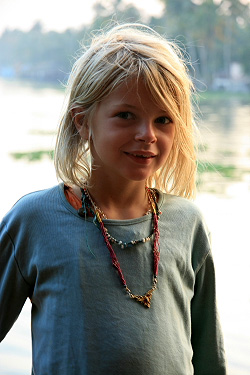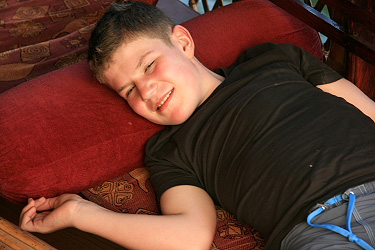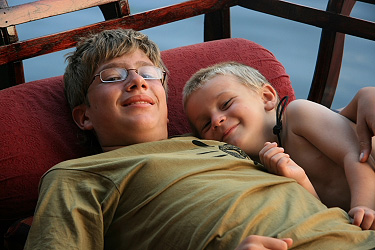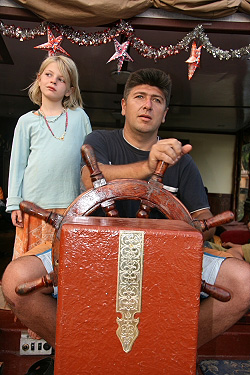 Salvatore becomes captain...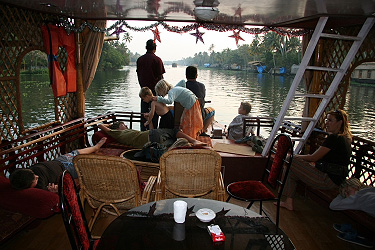 The sunset ...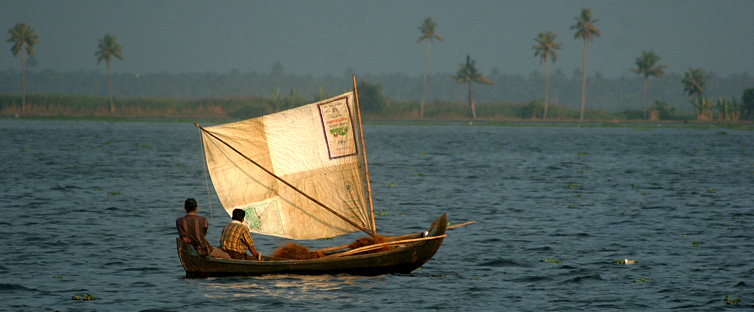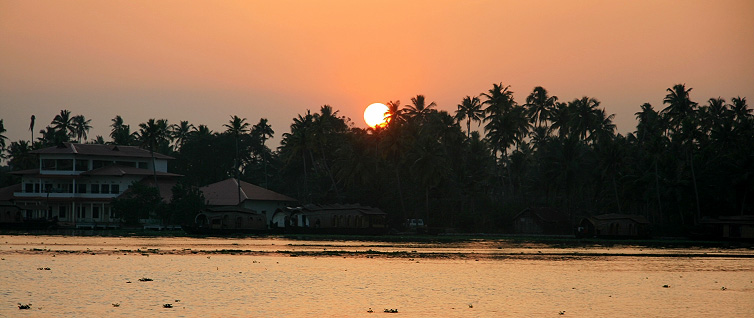 We drive back to Fort Kochin ... Trafic is very dangerous...
We thought that they were driving on the left in India, but that's wrong...they are everywhere : left, right, middle...
On the scooter, we have the choice between an ulcer or suffocation due to the pollution...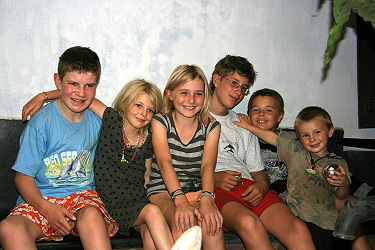 The cousins...
The team before the departure...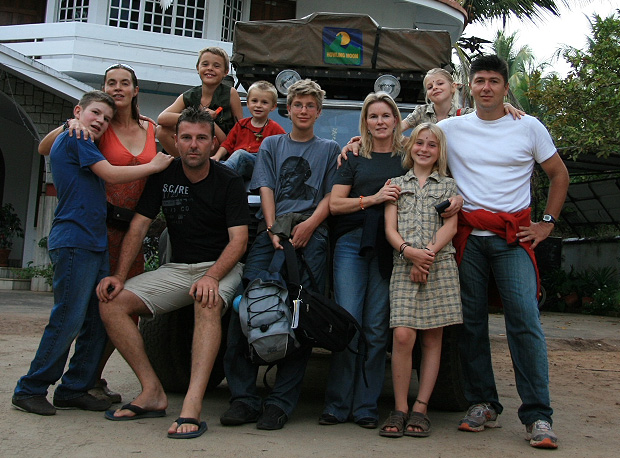 Everybody in the car...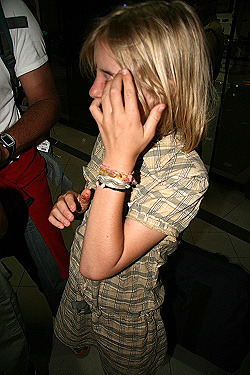 Difficult to say good bye ...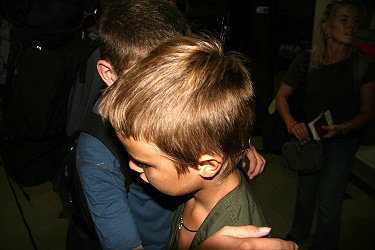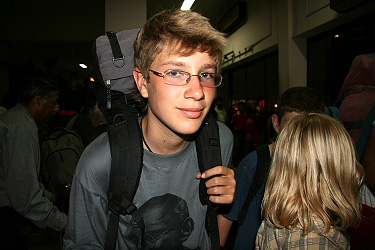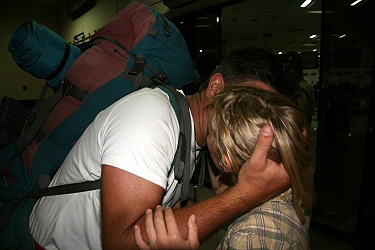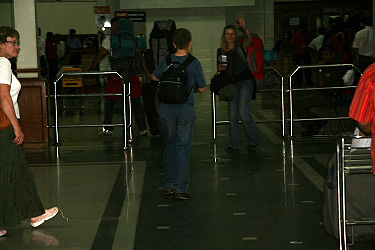 See you soon and good flight back to Belgium...
We think a lot about you !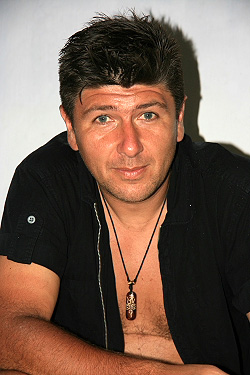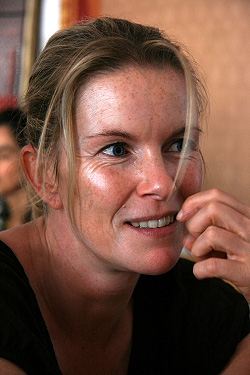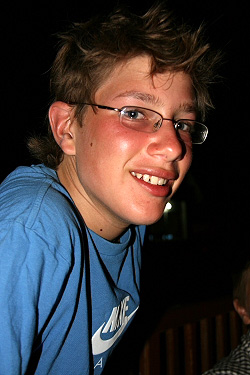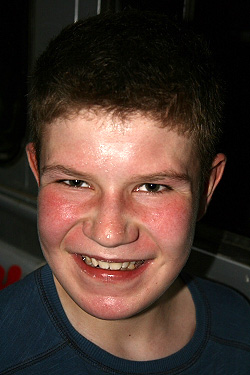 We are again 6 instead of 10 and it's strange...
Thanks to all of you for the good time we had together, we miss you !